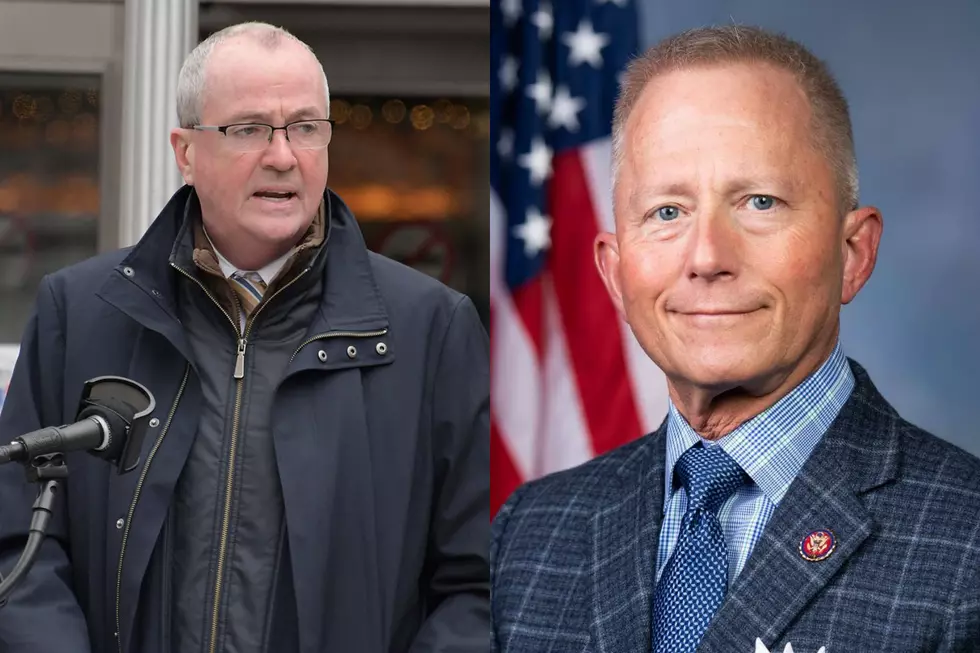 Van Drew Criticizes Gov. Murphy For Releasing NJ Prisoners Early
Gov. Phil Murphy slams republicans still not accepting election results, incl. NJ U.S. Rep. Jeff Van Drew (OIT/NJ Governor's Office, Rep. Jeff Van Drew)
United States Congressman Jeff Van Drew, R-NJ-2 has expressed his public disgust today towards New Jersey Governor Phil Murphy for the policy of releasing violent prisoners from jail … under the pretext that COVID-19 is the reason.
"It is unacceptable and quite frankly, just disgusting, that New Jersey is using COVID-19 as an excuse to shut down prisons and allow violent offenders to be released early from prison," said Van Drew.
"Weak on crime policies being proposed and implemented by Democrats are permitting violent offenders to be released from prison early and freely walk our streets," said Van Drew.
Van Drew emphasized that on one hand, Murphy is announcing the end of the pandemic health emergency while on the other hand, it's being used to grant serious offenders their early release from prison.
"The main objective of prisons is to ensure that we keep our communities safe and individuals who pose a threat to society receive the punishment they deserve," said Van Drew.
Van Drew has labeled this as, "bad policy, and this is not how justice is served."
Van Drew has accused Governor Murphy in no uncertain terms of, "endangering the well-being of law-abiding civilians."
SOURCE: United States Congressman Jeff Van Drew.
Study: Six of the top 30 deadliest intersections in America are in NJ
Analysis of NHTSA data by the Fang Law Firm determined these six intersections are among the deadliest in the nation.
The 29 Best Local South Jersey Restaurants as Determined by Locals
If you want to know where locals eat in South Jersey, this list will point you in the right direction.