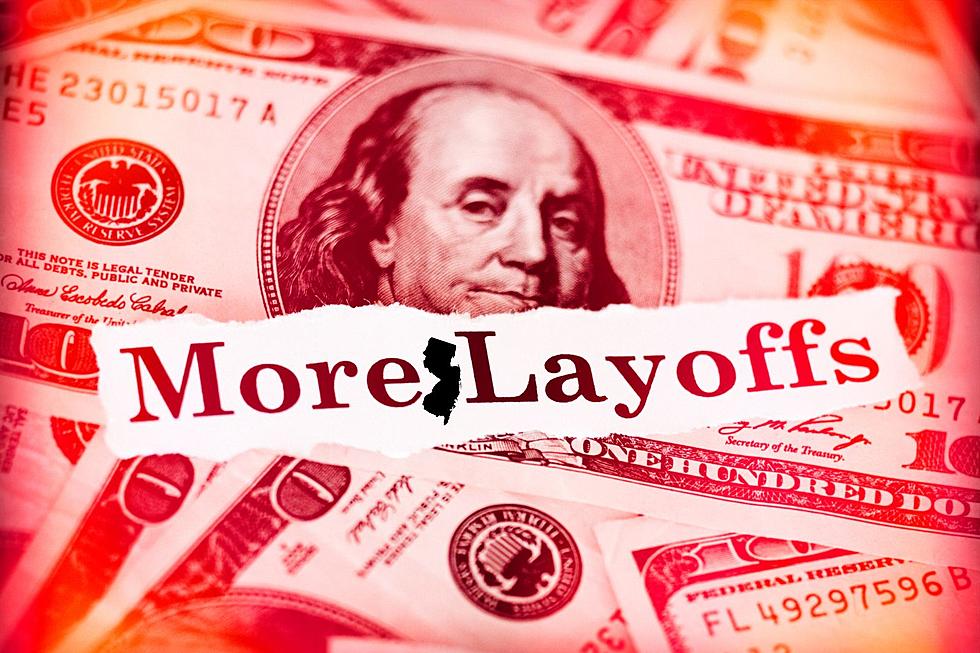 Thousands affected: Biggest NJ company layoff notices since last year
Canva/Townsquare Media illustration
🔲 Bed, Bath & Beyond announces latest NJ layoffs amid financial struggles
🔲 Over a dozen other companies have announced over 100 layoffs in NJ since 2022
🔲 In some cases, workers are offered their jobs back, or a transfer to another site
The latest round of cuts announced by Bed, Bath and Beyond has included warehouse, fulfillment centers and corporate offices in New Jersey.
Since last year, the Union-based company has struggled against fiscal shortfalls by closing up an extensive amount of its retail stores — including its entire chain of Harmon stores.
Between a number of the flagship stores and a few Buy Buy Baby locations, the company last year announced 150 store closures and 87 more in January.
Bed, Bath and Beyond is not the only company dealing with layoff notices around NJ.
Biggest NJ company layoff notices in 2022 and 2023
In some cases, workers may be offered back their jobs or transfers to different locations.
Here's a look at more than a dozen of the biggest announcements within two years.
In a few inspirational stories with NJ connections — big companies emerged through financial stresses.
Big companies that survived, and thrived, after bankruptcy
There have been some big name brands that declared bankruptcy and built back, stronger — some with New Jersey ties.
From an automaker to theme park company and mall food court staple, here's at least six successful restructuring stories.
Erin Vogt is a reporter and anchor for New Jersey 101.5. You can reach her at erin.vogt@townsquaremedia.com
Click here to contact an editor about feedback or a correction for this story.
From coast to coast: The 20 best regional fast-food chains to try
From burgers to subs and even creamy milkshakes, these tasty fast-food chains, compiled by
Stacker
, are a must-try on your next road trip.