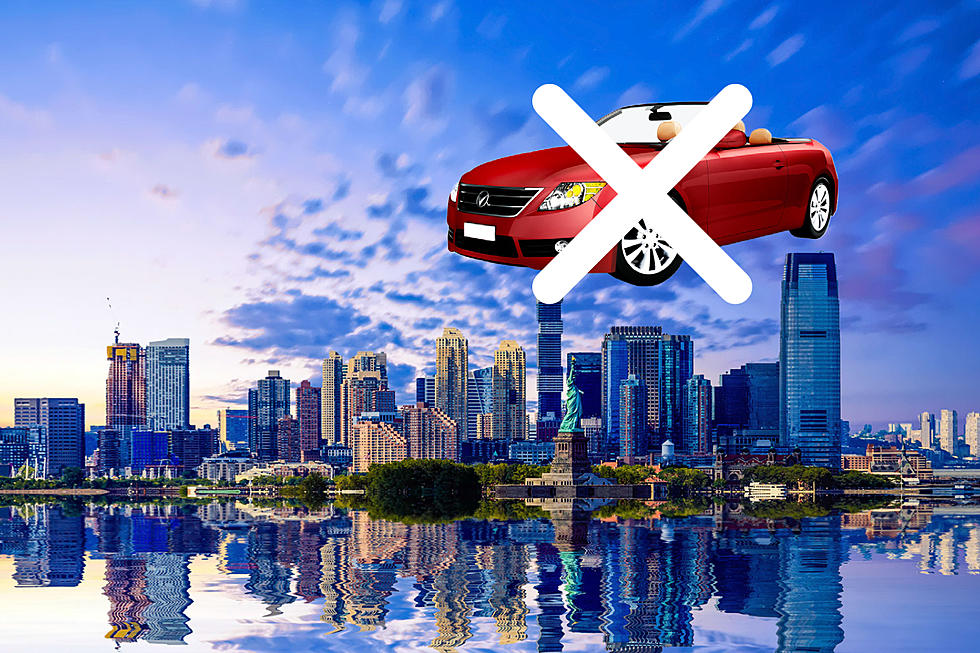 This NJ city is one of the top 20 in the U.S. to live without a car
Adobe Express illustration
There are so many things to love about New Jersey, and we've heard them all. The beaches and the boardwalks, the proximity to big cities, the art, culture, and entertainment that are so accessible to all of us.
Our farm fresh fruit and vegetables are some of the best restaurants in the country.
But one of the things we are known to be lacking in is the ease with which we get from one place to another. Our highways are congested. Infrastructure needs improvement. Roads are a mess. And our mass transit system is really lacking.
So it's hard to believe that on a list of 200 cities in the country that are most conducive to living without a car, you would find ANY city in New Jersey. And especially not in the top 20. But lo and behold, according to a study on lawnstarter.com, Jersey City is up there.
With so many opting to save money and the environment by walking or biking wherever they need to go, more people are interested in living auto-less than ever before.
So Lawnstarter compiled a list comparing the 200 biggest U.S. cities based on 19 indicators of car-free-friendliness.
They measured each city's walkability, transit ridership, climate, and pedestrian safety, among other factors.
Even though according to the study, the U.S.'s most populated cities usually prove to be the best ones in which to live without a car, at number 15, Jersey City beat out some major metropolitan cities that you would think would have access to so many non-car options for getting around.
For instance, Jersey City ranked higher than Philadelphia, Denver, Chicago and Miami.
Not surprisingly, San Francisco was No. 1 in the country for ease of living without a motor vehicle.
What makes Jersey City rank so high on the list is that, as the study points out, the densest urban cities tend to fare well in studies like these.
The more packed a city, the less distance to travel and the more transportation options available. And you don't get more dense than Jersey City!
They got especially high marks for commute culture, access, and safety.
Other big New Jersey cities that made the list were Newark, ranked at 55 and Paterson at 93.
With everything else Jersey City has going for it since the revitalization and gentrification began some 20 years ago, this just adds one more positive aspect to living there.
And it's another in the long list of reasons that more and more people are flocking to Jersey City all the time.
For more on the study in to see the complete list click here. 
Jersey City home transformation: From falling apart to full luxury
41 Bentley Ave. was basically falling apart. It was typical of many homes you see in the older sections of Jersey City, before the developers get to them, that is. Many of them are rundown, neglected with the population of the town not having the means to repair and update them.
Inside ISLAND Waterpark, coming soon to Atlantic City