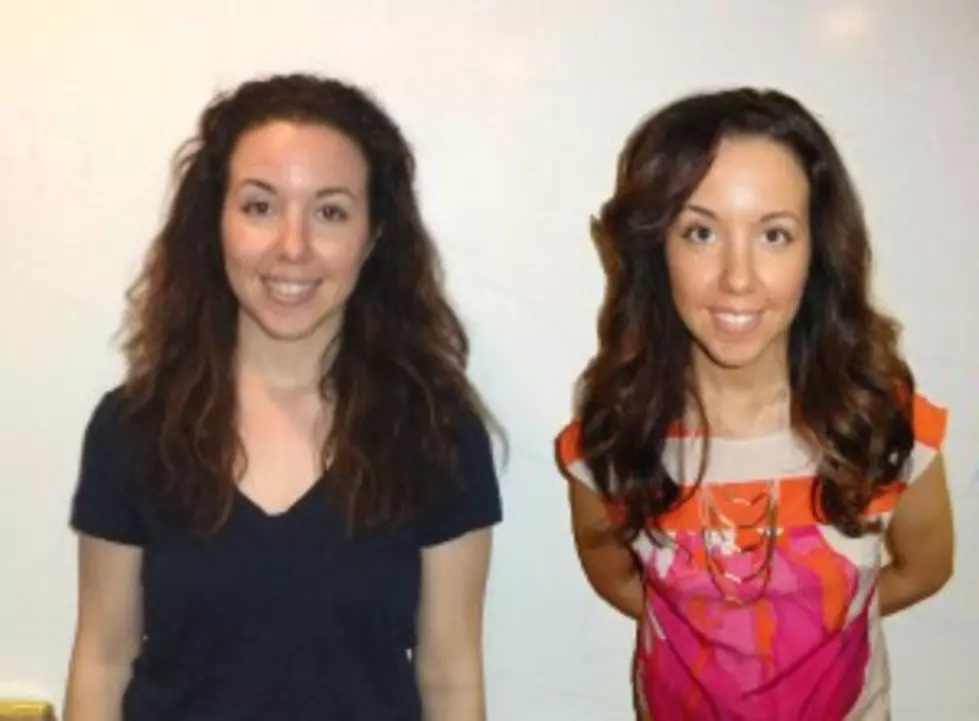 The Healthy Way to Achieve a Sexy Summer Glow
Heather DeLuca before and after Berry Tan
I'm pale.  And I like it that way.  Call me vain, but I fear the sun.  I'm an SPF100 kind of girl who shuns wrinkles and wants to look as young as Christie Brinkley when I'm 50.  But when summer roles around and I break out the shorts and sundresses I always feel like something is missing--a tan.  So I turned to the Berry Tan Girls of Hammonton to help me achieve a healthy summer glow from a spray tan.
Luckily I didn't have to experiment alone.  I convinced resident SoJO On the Go party man Marc D to give it a go too.
The Berry Tan Girls of Hammonton, Toni and Colleen, arrived to SoJO studios earlier this week with their mobile spray tan booth.  Less than 45 minutes later Marc and I went from pasty to praline, lol.  The color was noticeable immediately, and as the day wore on my glow gradually increased in intensity.  I almost didn't recognize myself but the compliments were pouring in.
I usually steer clear of spray tanning because of the harsh chemicals, and frankly, because my skin has oranged in the past...not a good look.  But Berry Tan Girls use vegetable-based, all organic color pigments.  In fact, all the ingredients are PETA approved!  So there was little to no risk of ingesting any unfavorable fumes, and I became bronzed not fake-baked.
Here's Marc D's before and after.  We were both immediately pleased with the results.
Berry Tan Girls can get you glowing in-store or in the privacy of your own home as they have the ability to be totally mobile when requested!
Berry Tan Girls is located at 14 Central Ave. in Hammonton, N.J.
Call them at 609-704-5573 or 609-561-2524 for more information or email at berrytans@yahoo.com!  Like them on Facebook.
In-store sessions are $15, and as little as $25 for at-home visits.  You can even host a party for as little as $20 per person.  That makes for a great girls night!
Ages 14-17 must have a parents permission to tan.
**Spray tanning is not a replacement for sunscreen.  Make sure to protect your skin in the sun with sunscreen that provides protection from both UVA and UVB exposure.