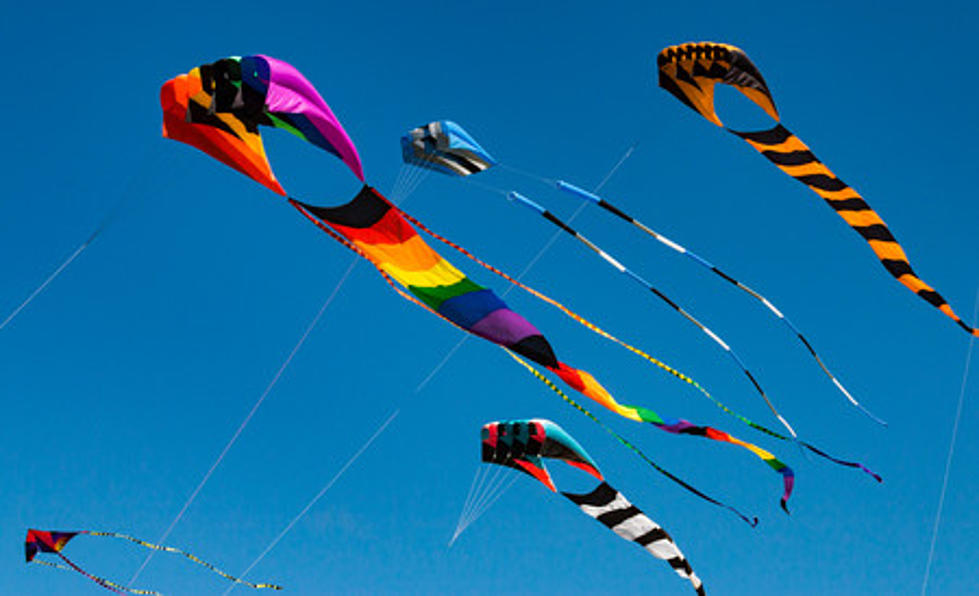 The Always Fun Kite Night is Back at this Ocean County Beach for 2023
CAEccles, Getty Images
We always wonder what we can do with our kids and something fun for the whole family. This Is It.
It's FREE and fun for kids. Bring your kite and let it fly. I love kites so much more since I'm an adult, but my daughter loves them. There is a technique for flying a kite.
When and where is Kite Night in Ocean County?
Ortley Beach Kite Night is beginning at 5:30 at 3rd Avenue on Friday, July 14th, 2023.
We've been to Kite Night in Ortley and it was a beautiful night. We brought our beach chairs and a kite and had a blast. You and your family will have a beautiful, Jersey Shore night. Bury your feet in the sand and sit back and relax. It's such a community atmosphere in Ortley, I just love it.
Do you know the techniques in flying a kite? I have one friend and one friend only that can actually fly a kite just right. Here are the steps to kite flying:
-Hold your kite up
-Let the line out, let the string go, and hopefully, there is good wind. Your kite will hopefully go right up with that wind.
-Make sure the kite is flying away from you a little bit.
-Pul in on the line so that the kite is pointing up and hopefully it will climb.
Repeat these steps until your kite takes off. I've always had trouble with this.
Even if you can't get your kite off the ground like me, you can still sit and relax and watch Kite Night in Ortley, you'll have a great time and you will be amazed at these amazing kites - some big and some small.
WOOF: These are the most popular dog breeds in America
LOOK: The 25 least expensive states to live in