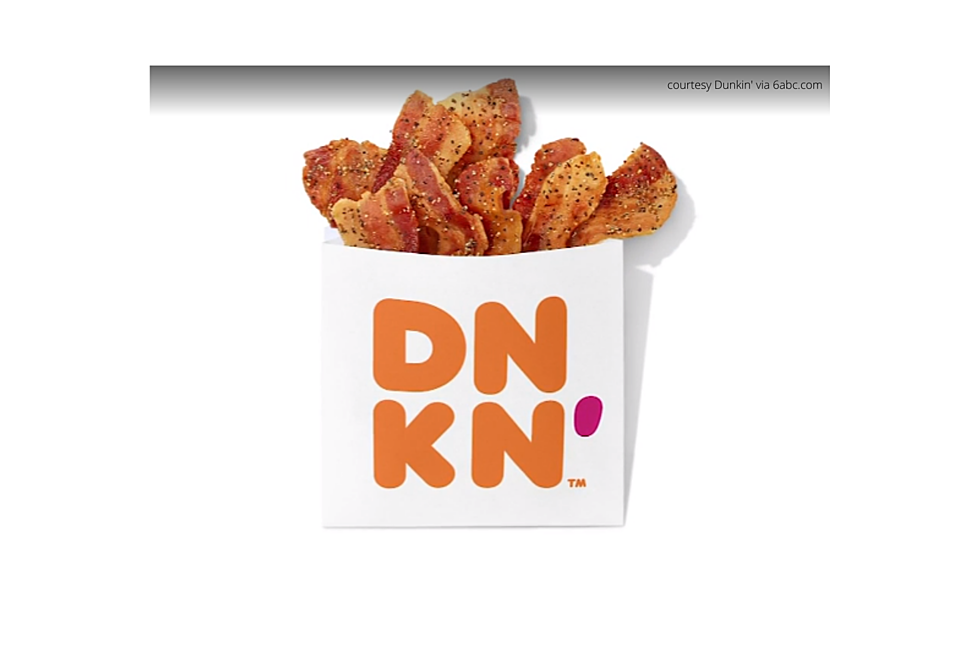 Thank You, Dunkin', for Introducing Snackin' Bacon
courtesy Dunkin' via 6abc.com
This new bag of bacon from Dunkin' is the snack we're surprised no one else thought of first and a meat-lovers dream.
Enter your number to get our free mobile app
Introducing Snackin' Bacon. It's simply a bag of strips of bacon. Is there anything better? Such a brilliant idea I'm like, 'duh!'.
It's now available at your local Dunkin'. And this is no ordinary bacon. It's premium bacon smoked with natural cherrywood and seasoned with a sweet and savory blend of brown sugar and black pepper, reports 6abc.com.
So, get in line and nom-nom-nom. It's perfect for on-the-go! Hey, at least it's Keto-friendly, lol.