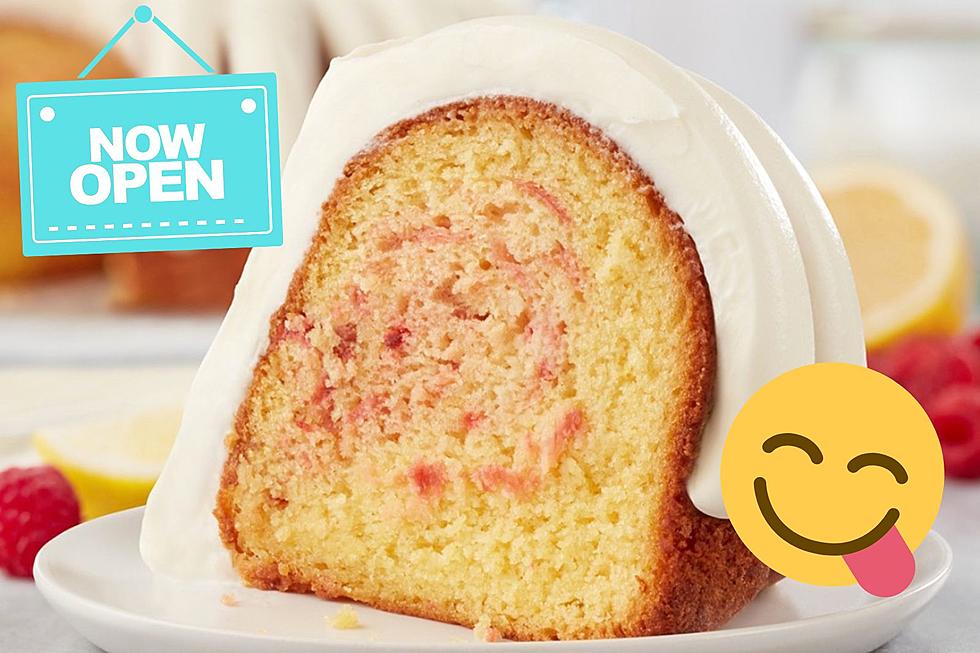 Sweet! Nothing Bundt Cakes is Now OPEN in Marlton NJ!
Credit: Instagram @nothingbundtcakes
The wait is over! Hope you're ready to sink your sweet tooth into this.
Nothing Bundt Cakes, a pastry shop chain that specializes in, well, bundt cakes, is now open Marlton New Jersey! You can find it in the Marlton Crossing Shopping Center, located at 101 NJ-73.
Check out these picture of the new sweet digs from Facebook community page 'A View from Evesham."
True to the name, Nothing Bundt Cakes literally sells nothing but bundt cakes! Their flavors include Peppermint Chocolate Chip, Red Velvet, Snickerdoodle, White Chocolate Raspberry, Carrot, Strawberries & Cream, Classic Vanilla and more!
You can buy 8'', 10'', tiered, personal-sized, and mini bundt cakes for any occasion, or just because! Check out their full menu HERE. 
Bundt cakes are so under-appreciated. When you need something a little denser than your average cupcake, but you don't want an entire bundt cake, they have this sweet little personal bundt cakes. Perfect!
Feel free to hit them up if you need cakes for a gift, special occasion party, or for a sweet treat for the office! Or just because!
They have over 430 locations across the United States and Canada. Their other New Jersey locations are in Shrewsbury, Brunswich, Princeton, Morristown, Wayne, Cherry Hill, West Caldwell, Paramus and Toms River.
Here's their location in Cherry Hill that opened in 2021.
If you stop by the new Marlton location, let us know what you think!
---
Here Are 9 of the Coziest Cafés to Check Out in Central Jersey
The vibes are immaculate at these trendy Central Jersey cafés!
NJ Restaurants Featured on The Food Network That Are Now CLOSED
I did a little research and found out that these once "seen on tv" restaurants aren't open anymore.