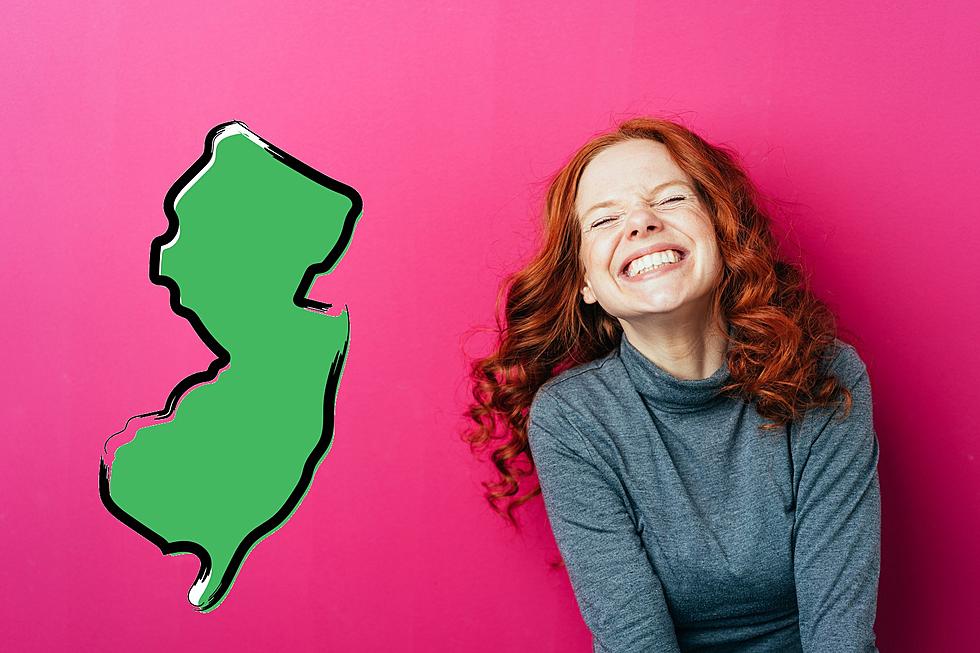 Study says New Jersey is one of the happiest states
Townsquare Media illustration
We could have fooled you with our negative attitude toward out of state drivers, the politicians in Trenton, and our property taxes, but it turns out we're pretty happy here in New Jersey.
That, according to a study put out by Scholaroo ranking the 50 states.
How did they come to this conclusion? By looking at these seven factors:
1️⃣ Employment: productivity, rate of people who quit their jobs, commute times, hours worked per week
2️⃣ Leisure Activities: restaurant visits, travel, store visits, entertainment venue visits
3️⃣ Mental Health: stress, anxiety, depression rate, untreated mental illness
4️⃣ Personal Finance: average income, debt, bankruptcy filings, homeownership
5️⃣ Personal Relationships: pet owners, marriage rate, dating app searches
6️⃣ Physical Health: inactive population, hospital visits, drug usage, obesity
7️⃣ Social Policies: LGBTQ+ rights and youth protection, workplace pregnancy protection, legal marijuana
Using these dimensions, they determined that the happiest state is Massachusetts, followed by Illinois and Connecticut.
Right after them is the Garden State as the fourth happiest state overall. Not too shabby!
As jaded as New Jersey comes off, we do have a lot to be happy about: we have some incredible food, the Jersey shore, easy access to New York City and Philadelphia, Great Adventure, and fantastic entertainment venues.
Scholaroo highlighted us for having one of the lowest quit rates when it comes to employment and one of the highest protection rates for LGTBQ+ youths.
As for the least happy states, Mississippi is the third unhappiest, then Arkansas, and finally West Virginia. You can read the whole study here.
Weird things NJ taxes - and some they don't
In general, New Jersey assesses a 6.625% Sales Tax on sales of most tangible personal property, specified digital products, and certain services unless specifically exempt under New Jersey law.
However, the way the sales tax is applied in New Jersey sometimes just doesn't make sense.
New Jersey puts out an itemized list for retailers that spells out what is, and what is not, taxed.
Perhaps because this is New Jersey, there are some bizarre and seemingly contradictory listings.
How to pronounce these 20 town names in NJ
How many of these New Jersey municipalities and neighborhoods have you been pronouncing wrong?
Offbeat adventures: Travel to the coolest hidden wonders in every U.S. state
Fuel your offbeat travel dreams.
Stacker
found the coolest hidden wonders in all 50 U.S. states (plus D.C.) using data from
Atlas Obscura
.
[WARNING: Under no circumstances should you enter private or abandoned property. By doing so you risk bodily harm and/or prosecution for trespassing.]
The post above reflects the thoughts and observations of New Jersey 101.5's Kylie Moore. Any opinions expressed are Kylie's own. You can follow Kylie on Instagram.
Click here to contact an editor about feedback or a correction for this story.