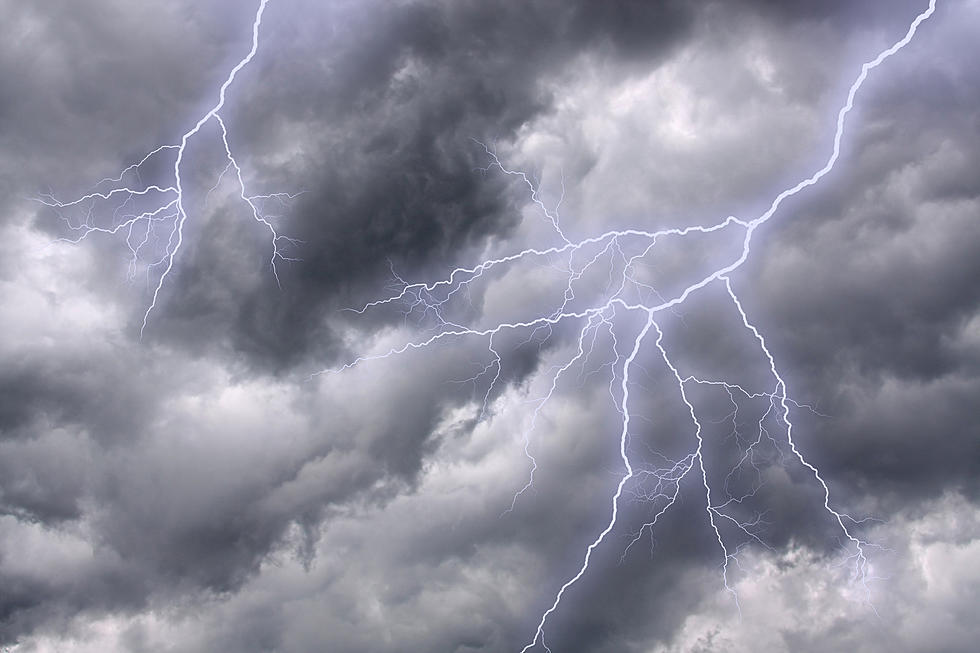 Storm Damage Reported After Thunderstorms Roll Through Cherry Hill
Zoonar RF
A nasty line of thunderstorms rolled through the area around 10:30 pm tonight, and they apparently left some damage in their wake.
It appears as if the most severe damage was been reported in the area of Cherry Hill (Camden County).
We've seen photos of trees down, and we've heard that some electrical transformers exploded in the wake of the storm.
If you're on the roads overnight, Cherry Hill Police are urging motorists to use caution as down trees and wires could make travel treacherous overnight.
It was a scary night for many. In fact, we even saw reports on Twitter that the AMC Theater Cherry Hill lost power. Customers noted on Twitter that they had to evacuate the theater:
As of 12:30 am, PSE&G's outage map showed that more than 4,000 customers in the area were in the dark. The largest outages appeared to be in the area of Kings Road in Cherry Hill.