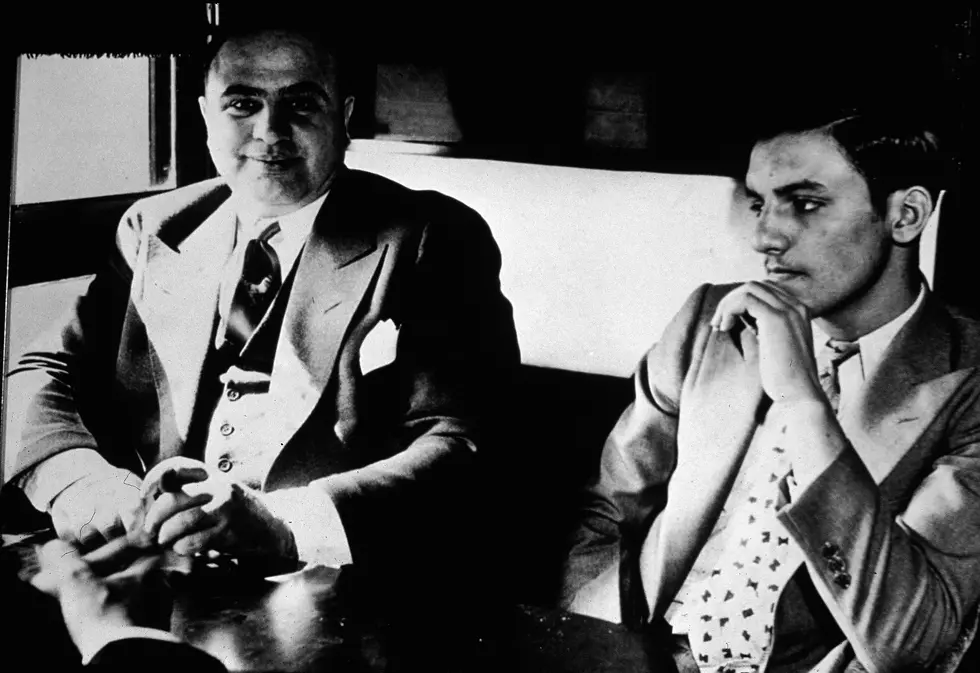 South Jersey Mansion Mobster Al Capone Used to Hide Out for Sale
Al Capone (pictured left); Photo by Getty Images
Think The Sopranos told twisted mob stories? This one is stranger than fiction. Evidently, Al Capone used to hide out in a mansion in South Jersey.
A property in the small town of Pine Hill in Camden County, now on the market for $1.75 million, was reportedly a safe haven for the mob boss in 1920's, according to Jackie Souders, a real estate agent who wrote a book about the area's history. The mansion was owned by a friend of another well-known mobster, Nucky Johnson, who was famously portrayed by Steve Buscemi in the TV series Boardwalk Empire, reports NJ.com.
Perhaps the most interesting feature of the 6,500-sq. ft. home is an 18x18 room allegedly built as a safe. A safe room or a safe for MONEY? Both?
I can't believe I grew up my whole life one town over from Pine Hill and never knew about this mansion's infamy. But I find myself still discovering a lot about the part that's known as Pine Valley, near the super exclusive (and often celebrity-visited) golf course.