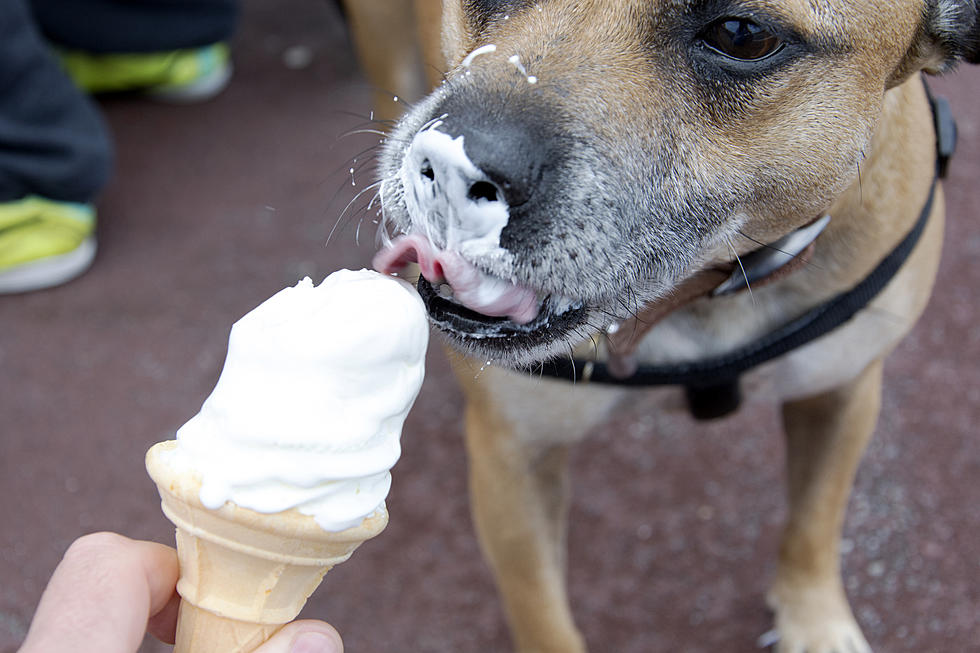 South Jersey Gets First Doggy Ice Cream Shop In Stone Harbor
Getty Images
I'll be the first to admit that I spoil my dog rotten when it comes to treats.
I can't be handling food for too long before I hear my pup Mia bouncing her way to my vicinity. It's like she has a sixth sense about it. She'll know I'm about to start cooking even before I whip out any ingredients. I'm convinced she just knows that once the pots and pans come out, food isn't too far behind.
I try to indulge my Mia girl as often as I can without being obscene about it. For example, do I get her a puppuccino EVERY time I get myself a cup of coffee? No. Does she get them enough? Yep, she sure does.
When we decide to have a meal out, during the warmer months we'll try and find somewhere dog friendly so we can bring our fur child with us. Yes, I'm THAT kind of dog mom and I'm not sorry about it.
We almost always bring her along with us when we head out for ice cream in the summer. Sometimes, we'll even ask for a child-sized bowl of whipped cream so she can have a little treat, too. It looks like we won't have to do that anymore when we head out to Stone Harbor. The FIRST EVER doggy ice cream shop in all of New Jersey has JUST been opened up there. It's called Salty Paws and is located right in the heart of the town on 96th street.
Salty Paws hasn't been opened for too long, so I can't say that I've had the chance to experience it with my pet, but I DO plan on taking her down there in the next few weeks. After all, is there anything I wouldn't do to give her a little extra love? Nope, definitely not.
Get more info on Stone Harbor's new doggy ice cream shop HERE.
Some Favorite South Jersey Ice Cream Spots Reopening Dates
SEE PHOTOS: South Jersey Pets Rescued From Shelters
South Jersey's Favorite Candy Shops