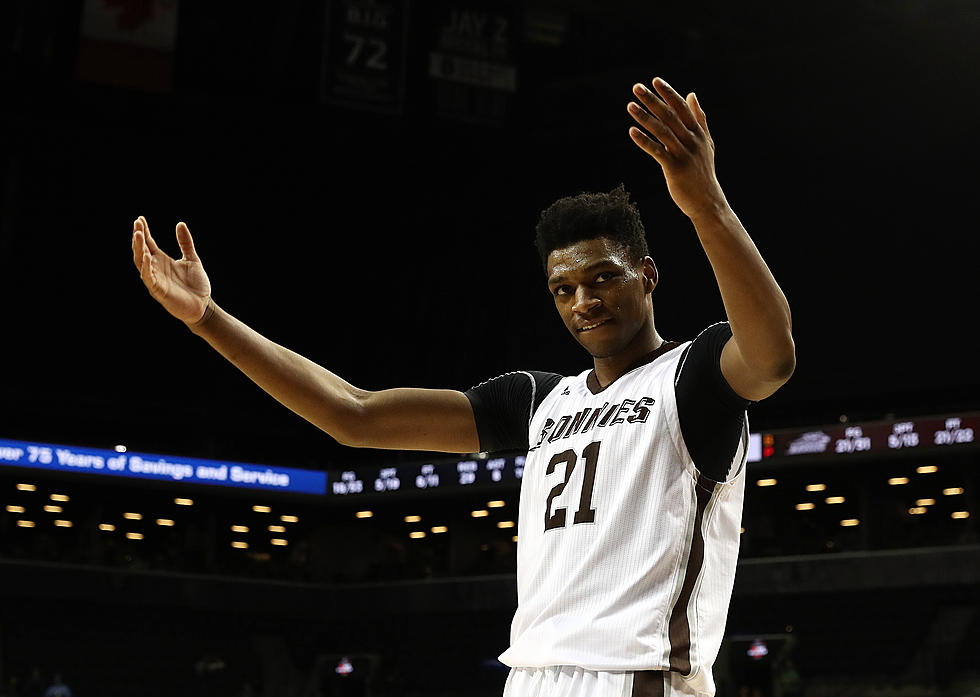 Somers Point, NJ, Resident Blocks Shot to Help St. Bonaventure Defeat Virginia
Getty Images
St. Bonaventure senior Osun Osunniyi, a Mainland Regional graduate, helped lead the Bonnies to Madison Square Garden.
His blocked shot as time expired help lead St. Bonaventure to a 52-51 win over Virginia in the quarterfinals of the NIT on Tuesday night and a berth into the NIT Final Four.
Osunniyi finished with 10 points and four blocks in the game.
The senior was named Second Team All-Atlantic 10 as well as A10 Defensive Player of the Year for the second consecutive season. He recently scored his 1,000 point and broke the school record for blocked shots.
While at Mainland, the Somers Point resident, averaged 14.4 points and 11.4 rebounds per game as a senior to lead Mainland to a 22-6 mark and the regional semifinals.
Good Morning: Where to Get a Yummy Breakfast in Atlantic County