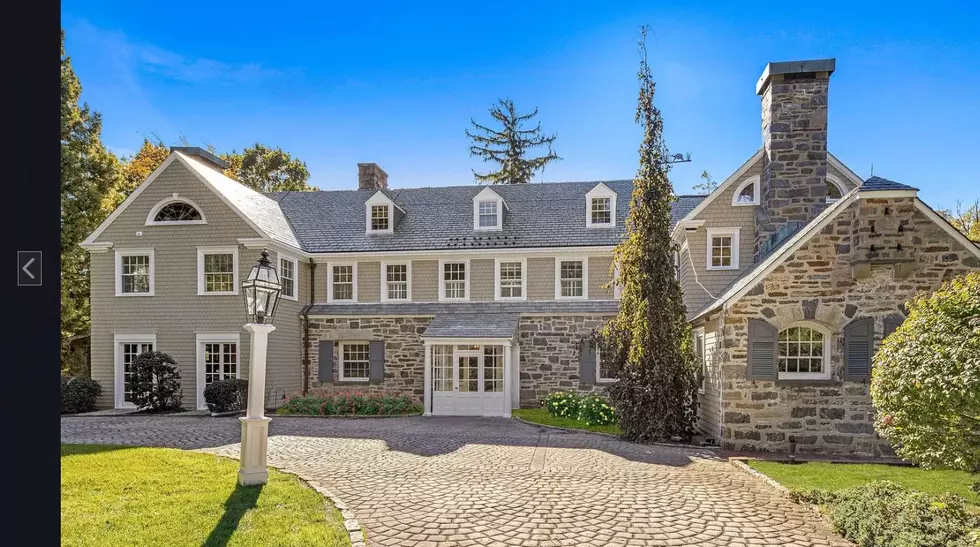 Sneak Peek Inside NJ Mansion With Pool, Barn, Sauna & More
Nicole Murray
I never realized how happy killer real estate makes me!!
We have another gorgeous mansion at the Jersey Shore that is up for sale and oh my god....this house is a dream.
Enter your number to get our free mobile app
This house is located at 52 Buena Vista Ave in Rumson right near Turtle Pond Farm and has 6 bedrooms, 7 bathrooms, 5 fireplaces and over 7,000 square feet of space.
The house is listed for $6,625,000 so just split the cost with like 20 friends and you should be good. That equates to about $36K per month....insane that people can actually afford this.
The kitchen is divine, the pool is gorgeous, there is a banquet-sized dining room and the pool house has enough space for you to throw some killer pool parties if I do say so myself.
There is also a barn area with a 6-stall equestrian center with 5 paddocks and a riding ring. There is also 1 full apartment in the barn and the house has radiant heated floors, walk-in closets, and a gorgeous balcony.
There are so many attributes to this house that it might be easier to take a look for yourself:
Rumson Mansion With A Pool, Barn, Riding Ring & Sauna
Do you want to take a tour of this gorgeous Rumson mansion?
Take a look at the posting on Zillow.com. You can also check out these photos at APP.com.
And once you move in....I will help you throw the most killer housewarming party of all time. Just sayin....
LOOK INSIDE: Kid Rock Is Selling His Grand $2.2 Million Detroit Mansion