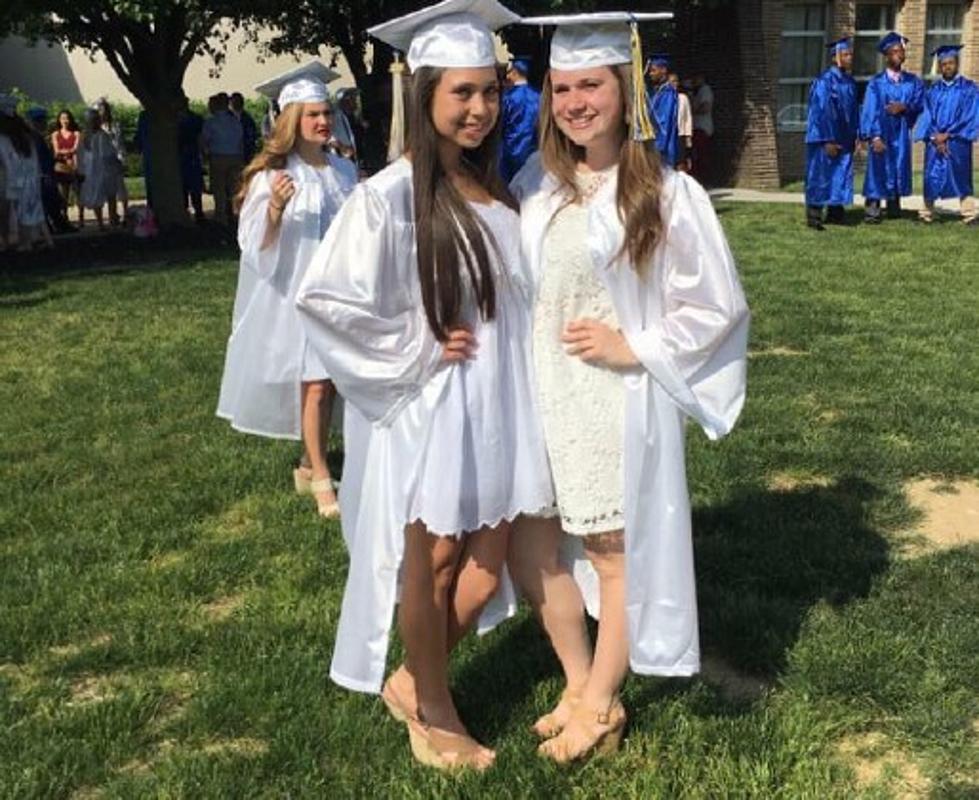 Show Us Your South Jersey Graduation Photos!
BFF's Casey Whalen (left) and Kendall Deeck (right) share one of their last photos as Seniors just before the PVI 2016 Commencement Ceremony in Haddon Heights. (Kendall Deeck/SoJO 104.9)
High School, college, grad school...heck, even kindergarten and pre-K! The Class of 2016 is graduating all over South Jersey! We'd love to see your photos and include them in our SoJO Class of 2016 Graduation Gallery!
Just fill out the form below and use it to upload your favorite Class of '16 graduation photos! Or you can post them in the comment box below!
And to all the graduates around South Jersey, SoJO celebrates and salutes all your accomplishments!