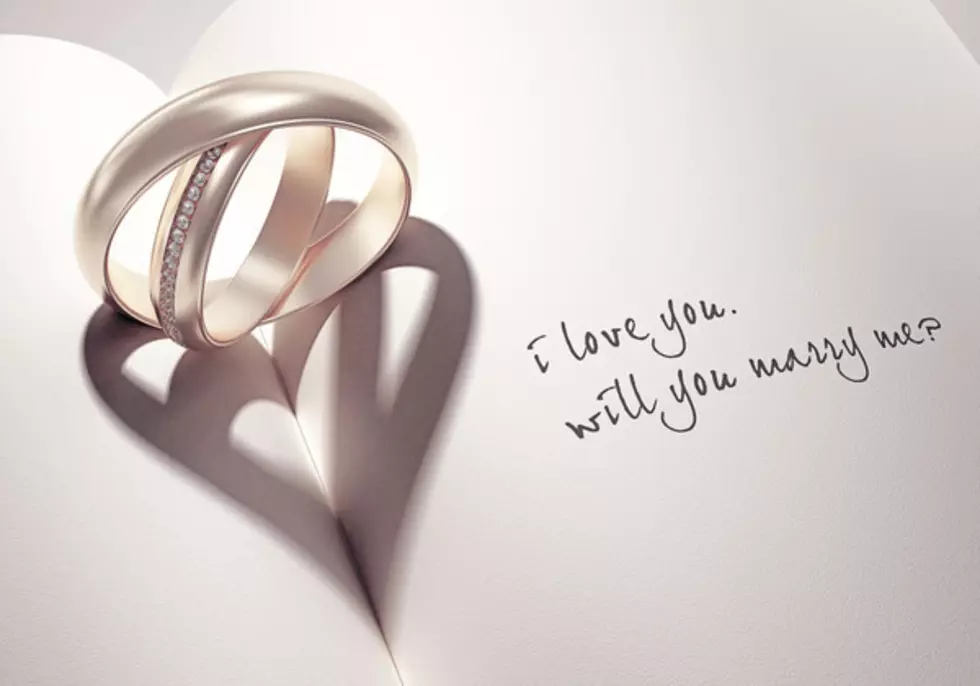 Show Off Your Fiance for Your Chance Win Your Dream Wedding
SuperheroTM/ThinkStock
Love is in the air around South Jersey! And we can't wait to give away another SoJO Dream Wedding with our fabulous partners at The Mansion on Main Street in Voorhees! If you're newly or recently engaged, keep reading to find out how we could make your wedding dreams a reality and ease the financial burden!
*Please submit photo in form below*
*Please see link to complete rules below*
**Must be over 18 and a resident of New Jersey. Must be present to win at Mansion on Main Street by 1:30 p.m. on Saturday, February 18, 2017.**
Qualifying couldn't be simpler! All you have to do is upload your favorite photo of you and your fiance using the form below! Get creative, get romantic, just keep it clean.
Also, please tell us in 25 words or less why you'd love to have your wedding at The Mansion!

Then meet us out at the Mansion in Voorhees for our Grand Prize Party and live broadcast on February 18th to see if you win!
Here's what the SoJO 104.9 Dream Wedding package includes:
3-course complete meal reception for 75 guests

Butlered Hors d'oeuvres

Complimentary Valet Parking

Photographer 

Videographer 

Photo Booth

Limo 

Tuxes

Custom Wedding Cake

DJ & Lighting

**Must be over 18 and a resident of New Jersey. Must be present to win at Mansion on Main Street by 1:30 p.m. on Saturday, Feb. 18th, 2017.**
Saturday, February 18th, 2017 | 11am - 2pm
Complimentary Admission
Mansion's Most Preferred Vendors
Free Gifts
Hors D'oeuvres & Cocktails Available
Tour of Ballrooms