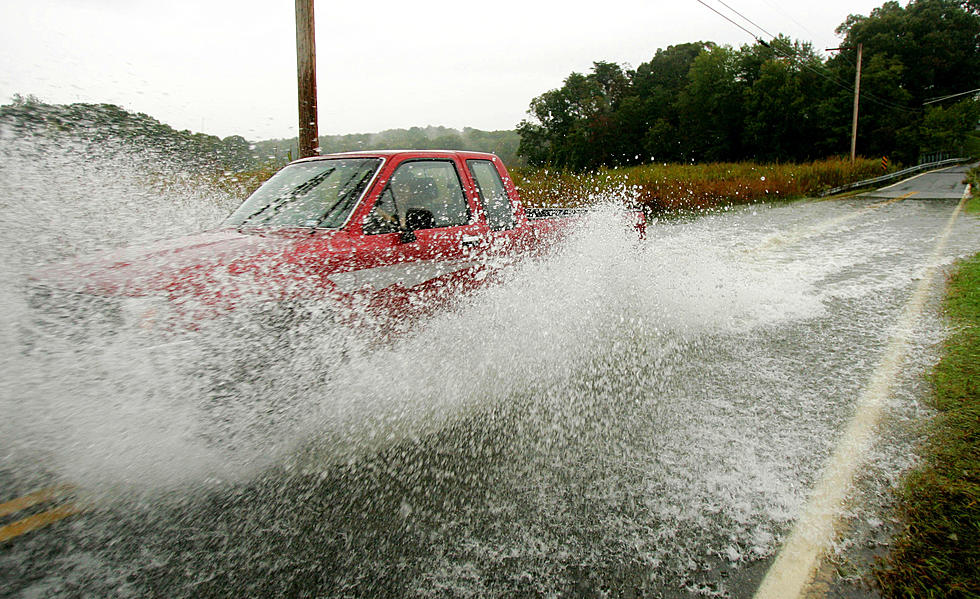 Shore Town Threatens Jail for Driving Through Flooded Roads
Getty Images
"Turn Around, Don't Drown". You have probably heard that cautionary saying about not driving through flooded roadways.
A South Jersey shore town is adding their own warning if you insist on driving through their streets while flooded: a fine of up to $1250 or 90 days in jail.
The Borough Council of Stone Harbor passed the ordinance this week banning driving on roads with more than six inches of water or creating wake that carries water over the curb.
According to the Press of Atlantic City, the new law is aimed at preventing damage to homes or businesses caused by motorists speeding through flooded streets and causing water to spill on to properties and damaging foundations or garage doors.
North Wildwood and Ship Bottom on Long Beach Island have similar laws and Sea Isle City is considering a flooded road driving ban.
Stone Harbor's new law goes into effect on May 27.