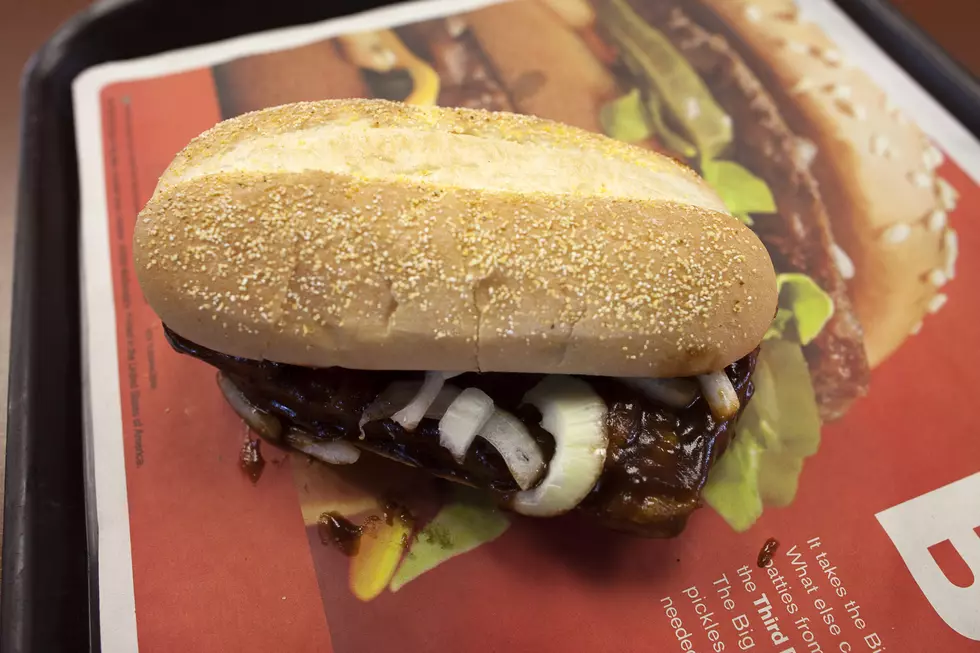 See Ya Pumpkin Spice, Make Way For McRib Season in South Jersey
Getty Images
This might be the kick-in-the-pants that 2020 needs: the return of the McRib - on a bigger scale than ever before!
Enter your number to get our free mobile app
Oh, it keeps getting better. This time you won't have to check secret apps and websites to find out where you can get the McRib. McDonald's says that for the first time since 2012. That means you should be able to get it anywhere you find the Golden Arches!
"The McRib has been a beloved menu item at McDonald's since its inception nearly 40 years ago," said Vice President of Menu Innovation, Linda VanGosen. "There's nothing quite like the taste of the McRib. To our customers, it's become more than a delicious, saucy moment… it's a season, and it's taking the internet by storm. That's why this year, we're proud to serve the McRib nationwide for everyone to enjoy."
True McRib enthusiasts know that the McRibmade it's debut back in 1982, although this is reportedly the very first ever McRib TV commercial and the account on YouTube say this commercial is from 1981:
10 Old Fisher-Price Toys That Are a Blast From The Past