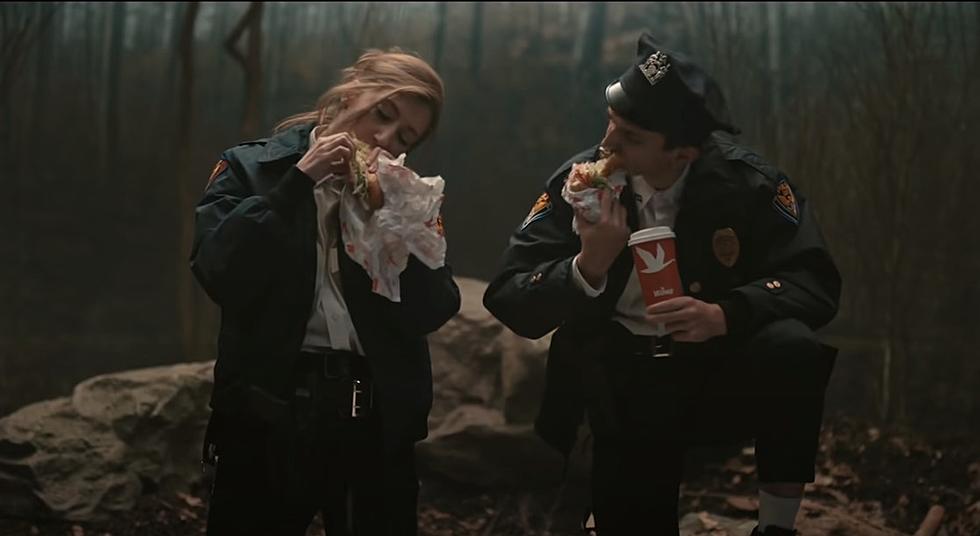 Saturday Night Live Spoofs Wawa, Mentions Vineland [VIDEO]
Saturday Night Live/YouTube
In case you missed it, South Jersey popped up on Saturday Night Live over the weekend.
So, remember how last week I told you about Kate Winslet being mystified by her first Wawa experience while filming the HBO series Mare of Easttown? Her comments trended big time on social media last week, and even made it to the latest SNL.
Actress Kate Winslet Has Priceless Reaction to Discovering Wawa [VIDEO]
SNL spoofed Mare of Easttown in the skit 'Murdur Durdur', ragging on the tri-state area's accents (like pronouncing 'water' like 'wooder', and 'daughter' like 'der der') as well as the appearance of Wawa hoagies in the series. You can watch the skit below.
WATCH: SNL Host Elon Musk Reveals He Has Asperger's Syndrome [VIDEO]
Then, during Saturday Night Live's Weekend Update, Michael Che brought up the Vineland mom suing a local McDonald's restaurant because she said she received meal items smeared with feces. Che's joke regarding the claim, unsurprisingly, 'in fairness, she ordered the No. 2'. You can watch the clip below (scrub to 1 min 38 sec).
Mother Suing Cumberland County McDonald's Over Feces-Covered Meal
I guess these local headlines for us were worthy of some national attention, lol.
Did you happen to watch SNL this weekend? I couldn't believe how much I laughed considered Elon Musk was the night's host. But, he was surprisingly entertaining. You can watch his monologue below.
SOURCES: Saturday Night Live/YouTube
More from SoJO 104.9
9 of South Jersey's Worst Date Ever Stories
LOOK: 15 Discontinued McDonald's Menu Items