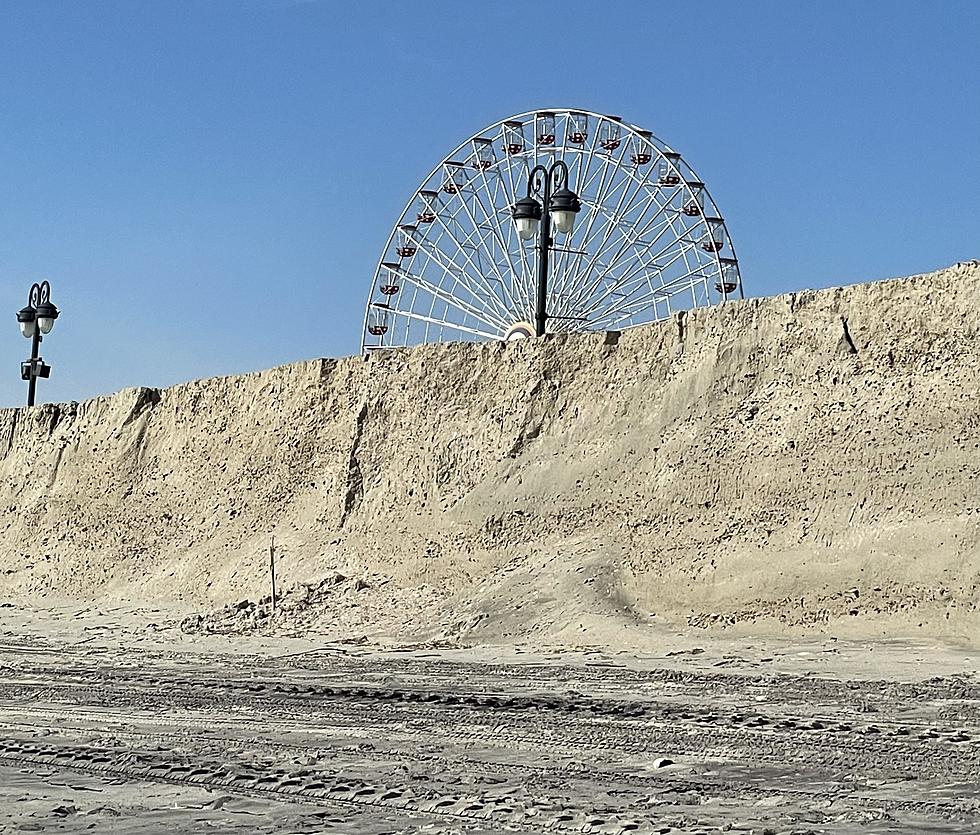 Photos: Ocean City, NJ is Experiencing Significant Beach Erosion
Ocean City , NJ Beach - Don P. Hurley photo.
A lot can and does happen each year to shore beach communities during the off season. The wear and tear to the beach (caused by inclement weather) can be absolutely devastating and potentially very costly.
You can easily take for granted, the beautiful, flat, sprawling beaches that you have enjoyed for a lifetime.
The truth is that this doesn't happen by accident. It is the direct result of a lot of focus, attention to detail and hard work to keep it this way.
And, Mother Nature can be very cruel along the way.
The overall elements, higher tides, coupled with storms from off of the coast can create wind-driven waves and create tremendous damage to the otherwise pristine landscape.
Today, we take a look at Ocean City, New Jersey, also known as America's Favorite Family Resort.
Ocean City has it all. It's a great family town, with an expansive, diverse boardwalk, along with a myriad of fun, food, and numerous rides, amusements, and activities available.
Ocean City has also experienced significant beach erosion during this off-season.
They say that a picture is worth a thousand words. Here are photos were taken today by Don P. Hurley. They really do tell the story much better than the written or spoken word ever could.
You can see what looks like high cliffs that have formed on the Ocean City beaches over the past 3-4 months. The beach erosion is significant.
The photos that we are sharing were taken earlier today, between 5th and 6th Streets and the beach in Ocean City, New Jersey.
Look at this example:
The fix for substantial beach erosion is not complicated. Natural weather occurrences or sand replenishment are the only real answers. This photo (directly below) almost looks like the surface of the moon.
South Jersey Beaches Ranked From Worst To Best
A new article currently ranked all NJ beaches, but we're focusing on where each South Jersey beach falls on the scale.
Stunning Photos of Atlantic City Beach House
This $3.7 Million luxury home actually sits right on the Atlantic City Boardwak