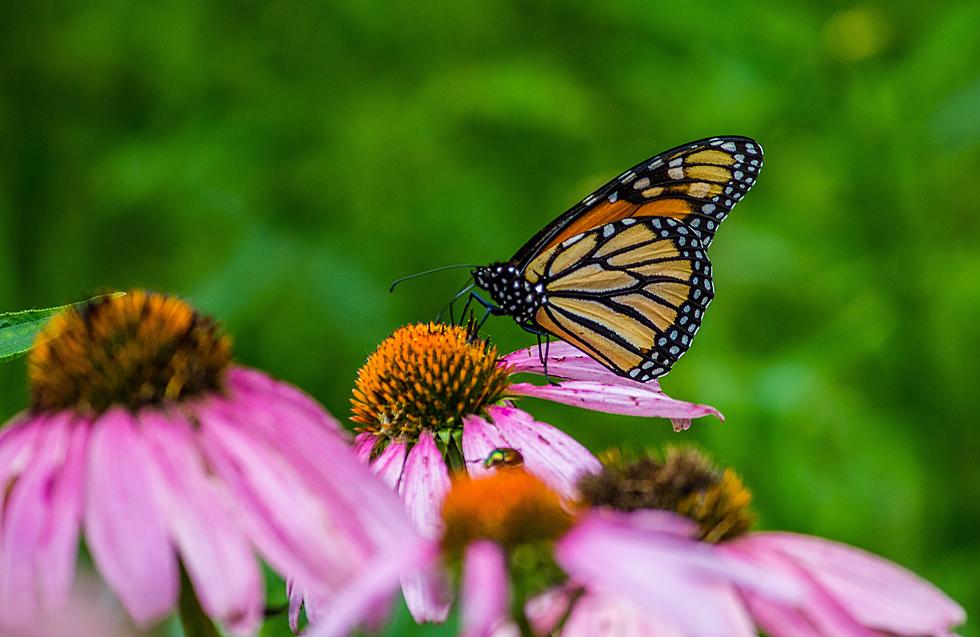 An Awesome New Beach Front Butterfly Garden Opened In New Jersey
Photo by Jeffrey Hamilton on Unsplash
I don't know if you know this, but New Jersey is a key state for Monarch Butterflies during their migration from Canada to Central America.
So it makes sense for the state to make sure we have plenty of butterfly gardens for those Monarch to use during their huge trip.
A New Jersey beach is now the home to a brand new butterfly garden, and I'm excited to see what this thing looks like when butterfly season is in full swing.
Located in the area between the parking lot and the boardwalk, usually, an area that is seldom thought of as useful, volunteers have created a butterfly Oasis.
According to Shore Beat, freshly chopped mulch joins over 350 different pollination flowers which were planted by a group of volunteers in Ortley.
What's even more amazing is that the group put the garden together in less than 48 hours.
My wife and I had to take a walk up over the weekend and check it out, and it really does add a nice touch to Ortley's boardwalk area.
Despite the fact that we didn't see any butterflies when we were there, I'm sure over the next couple of weeks it'll really take off.
In addition to a butterfly garden, the volunteer group that organized and planted the garden is also doing some major outreach.
They are spreading the word on how you can make your own butterfly garden at home or incorporate the needed flowers into your own garden.
Located between Coolidge Avenue and the Ocean Front next time your spending some time at the Jersey Shore be sure to check this new feature out!
CHECK OUT: All the free beaches in New Jersey
The Jersey Shore is notorious for charging for access to the beaches. But there are a few that let you get in for free.