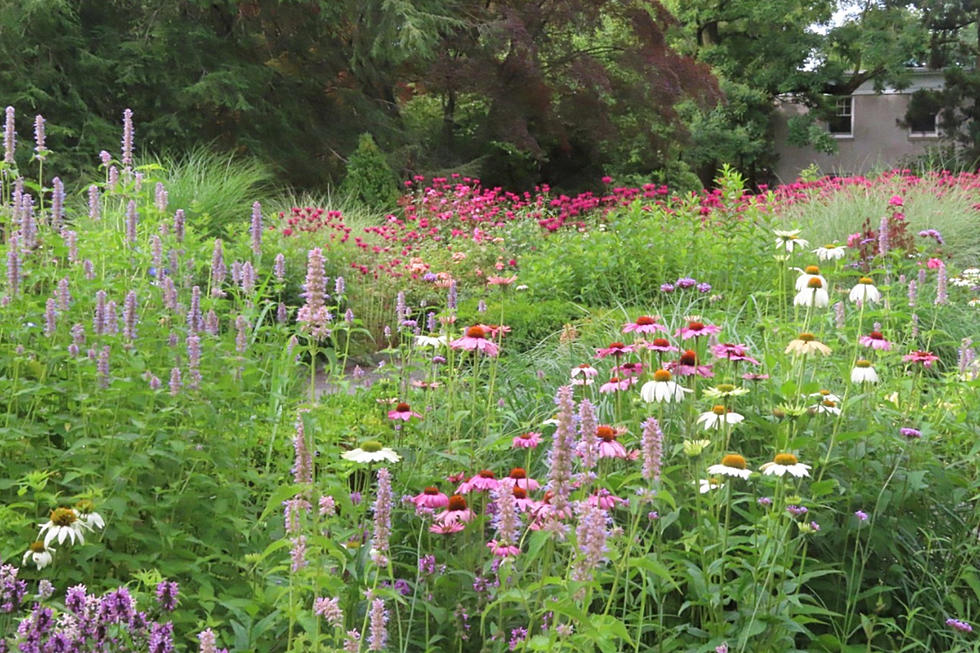 One of the best kept secrets in NJ is a sanctuary of stunning gardens
Via vanvleckhouseandgardens on Instagram
Listen, I've been talking about New Jersey on the air for 26 years. There are very few things that exist in New Jersey that I have never heard about. But I'm not sure how this one escaped me, and I actually can't wait to see it for myself.
It's the Van Vleck House and Gardens in Montclair.
So many magnificent mansions from luminaries of NJ's past and present have become museums or public venues for the public to visit in enjoy. But the Van Vleck House and Gardens is special. Because the gardens are unlike any you have ever seen in the state.
The Van Vlecks, by the way, were a famous family of architects who built this one-of-a-kind Italianate Villa in Montclair. The home itself is unbelievably ornate and beautiful, but that's not what people come to see.
People come to see through its gardens, which feature stunning collections of plants and flowers of all kinds, especially rhododendrons, azaleas, and the famous Wisteria Courtyard that is unlike anything I've ever seen.
Its gardens are magnificent and have been written up in many garden publications.
Van Vleck House and Gardens was originally a 12-acre private estate occupied by Joseph Van Vleck Sr. and his family and now it's a beautiful place to stroll and take a leisurely walk. It's even busy now, in the heat of the summer, because its beautiful foliage serves to cool down the property.
These gardens offer beauty to see all year long. And they are free!
There is so much to stumble upon and enjoy. Aside from the beautiful plants and flowers, you'll see all the things that come with that, like bees, butterflies and of course little rabbits and chipmunks scurrying around the bushes.
Supported by the Montclair Foundation, as well as other generous organizations, The Van Vleck House and Gardens, unlike many other local gardens and arboretums, receives no county or municipal funding. So donations are very much encouraged.
Make sure to follow their social media and visit their website to see how you can donate and check out the classes offered, too.
There are incredible programs there for children adults and families.
Although the house is closed, These private gardens are open to the public, 365 days a year. Hours are from 9 a.m.-6 p.m. daily.
Plant Some Of These In Your Garden to Keep Mosquitoes Away
As we previously told you, mosquitoes are the most
dangerous creatures on earth
. If you want to keep them away from you're yard, these plants can help!
Dennis is putting the garden in 'The Garden State
Opinions expressed in the post above are those of New Jersey 101.5 talk show host Judi Franco only.
You can now listen to Dennis & Judi — On Demand! Hear New Jersey's favorite best friends anytime, anywhere and any day of the week. Download the Dennis & Judi show wherever you get podcasts, on our free app, or listen right now.