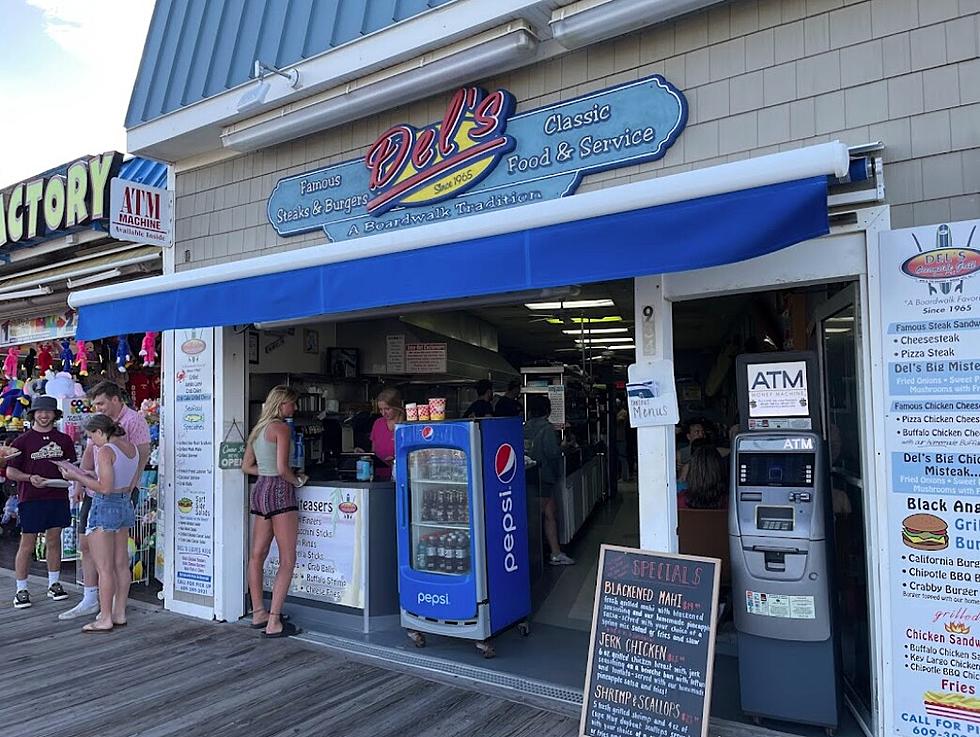 Ocean City Boardwalk Eatery Ready to Begin 58th Season
Del's Grill/Facebook
Spring is here and summer is fast approaching. If you want proof, just take a look at the businesses beginning to reopen on the Ocean City Boardwalk.
Del's Grill, a popular Ocean City Boardwalk restaurant serving everything from burgers to chicken sandwiches, salads to seafood -- classic food as they call it -- reopens on Friday, March 24th to begin its 58th season at 934 Boardwalk.
Del's is a family place, opened in 1965 by Joe Del Sordo, and owned by Tracey Rooney since 2015. Tracey started working at Del's back in the early 1990s while spending the summer in Upper Township.
Her sisters and cousin, who is now married to Joe, Del Sordo, Jr., also worked at Del's over the years, as Tracey told ocnjmagazine.com back in 2020.
After seeing the Facebook post about Del's reopening plans, patrons' comments are enthusiastic.
"Yeah!", "Made my day to hear this", "Love This Place", and, "I smell a day trip" are typical of the thoughts of Del regulars looking forward to another summer of good meals on the Ocean City Boardwalk.
"We have a lot of [employees] who stayed with us year after year,  which is incredible. Everyone has a story connecting them to Del's, which is also cool...I get applications starting in January. I think it's still cool to work on the boardwalk", Tracey told ocnjmagazine.com.
One online review from last summer tells Del's story nicely.
Good place to come for some casual affordable lunch. Family friendly and conveniently on the boardwalk. Food is good, portions are big, great value which is hard to find on the shore. Would return and recommend.
50 South Jersey Restaurants & Bars That Only Take Cash
The Most Amazing Donuts in South Jersey - Listener Picks