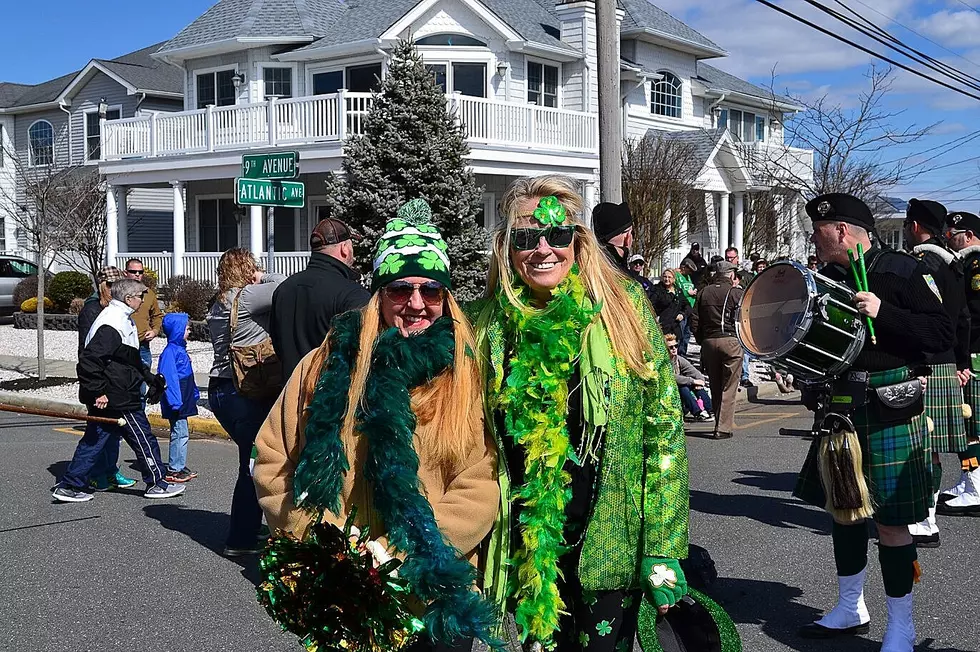 North Wildwood Reverses Course, Cancels St. Patrick's Day Parade
North Wildwood Recreation and Tourism
After bucking the trend of other towns around the state by announcing that their St. Patrick's Day Parade would go on as scheduled this Saturday, March 13, North Wildwood parade organizers rather quietly changed that decision earlier this month and canceled the parade after all.
The change in decision came in a March 1 letter from the Angelsea Irish Society and North Wildwood Mayor Patrick Rosenello announcing a St. Patrick's Day Observance Mass on Saturday, March 13.
"After discussions with the City of North Wildwood, our members and the larger community, we felt that this year it was more important than ever to hold an event that reflects the true meaning of St. Patrick's Day," said Joe Rullo, President of the AIS. "We are thrilled to be able to take this opportunity to shine a spotlight on the good work of St. Patrick and remind everyone why he is the patron Saint of Ireland and such an important figure in the Irish-American community," added AOH President Michael Maguire.

 

"....I am proud of both of these organizations for their diligence and dedication to their Irish-Catholic heritage," said North Wildwood Mayor Patrick Rosenello. "We look forward to the time when we can return to our pre-COVID celebration that will include a parade, along with this new tradition of a Mass, but this year I believe that focusing this event on the true meaning of St. Patrick's Day is the proper thing to do."
This is a reversal of an announcement made in February that the North Wildwood parade would go on as scheduled.
Here ye here ye ~ North Wildwood St. Patrick's Day Celebration will take place on Saturday, March 13th beginning at 11:30am at 9th & Atlantic Aves. More details will follow as we get closer to the event. This is an outdoor celebration and will not be moved indoors if there is inclement weather. Stay tuned!
Atlantic City's parade, as well as all other St. Patrick's Day parades we've been able to check on in towns and cities around the northeast have all been canceled for a second year because of lingering concerns about the spread of the coronavirus.
Get to Know More About Delilah
LOOK: Here are the best small towns to live in across America