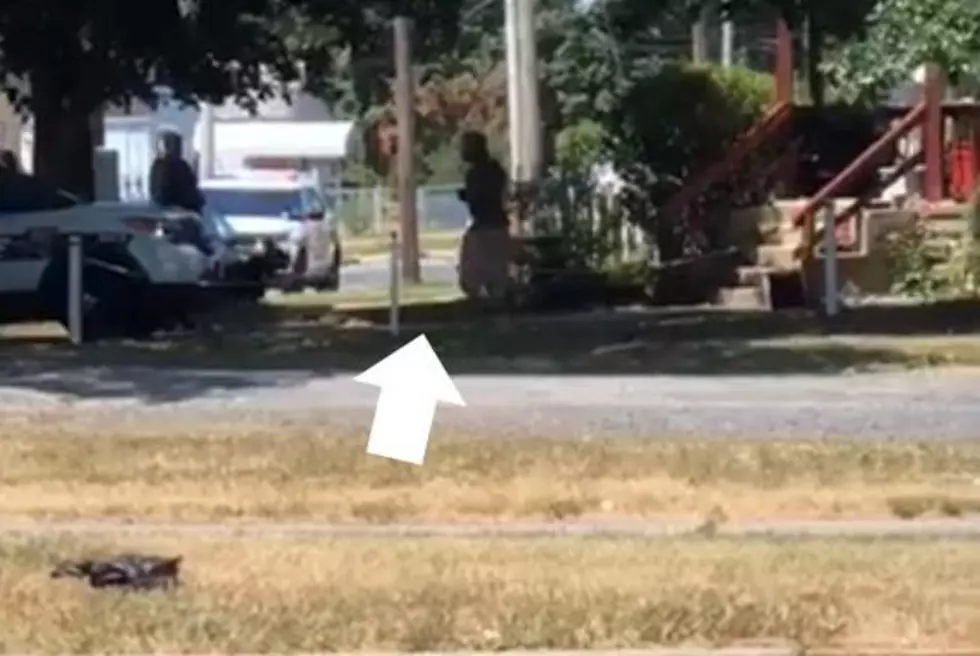 NJ man shot by cops claimed to have bomb — video released
Arrow points to Rashaun Washington during confrontation with police (Ri Ri via Facebook)
VINELAND — Cumberland County prosecutors say a man who city police shot dead on Saturday had claimed to be holding a bomb.
The "bomb" actually turned out to be a pair of 8-inch garden shears wrapped in a T-shirt, investigators say.
The encounter with police lasted 28 minutes and prosecutors say body-worn cameras show police using a dog and de-escalation techniques to get 37-year-old Rashaun Washington to surrender.
Washington was shot about 11:20 a.m after police said he was "acting suspiciously on the front porch of a residence located on W. Wood Street," prosecutors said immediately after the shooting.
In the days following the incident, some neighbors questioned the need to shoot the Bridgeton man. In response, prosecutors on Thursday released a copy of the police video, which is being mailed to New Jersey 101.5
The officer who fired the shots has been taken off duty as the investigation continues.