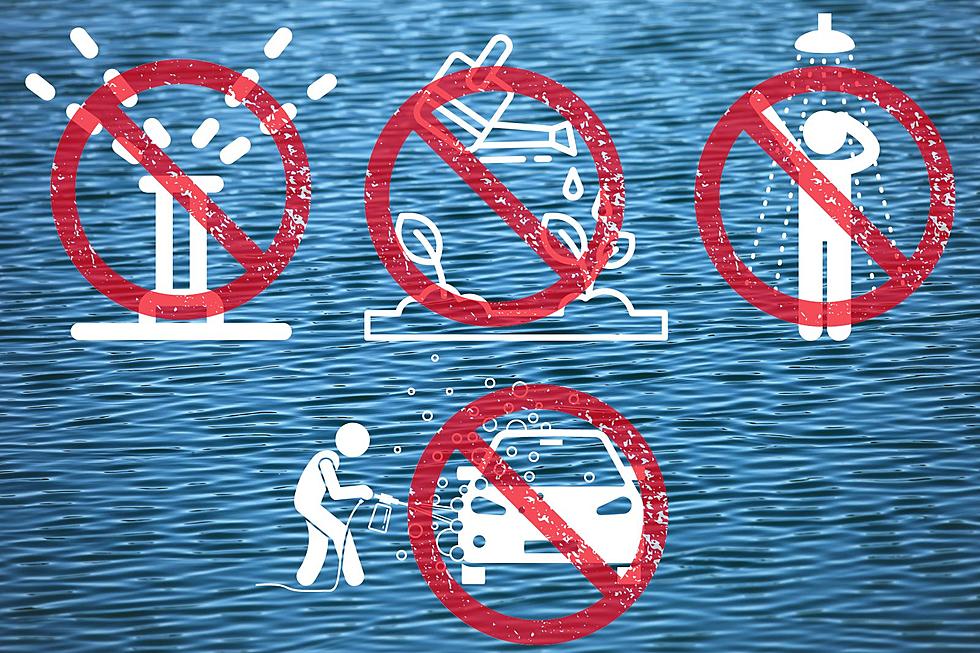 NJ heads deeper into drought – water conservation urged
Canva/Townsquare Media illustration
🌧 Despite recent rain, New Jersey remains abnormally dry
💧 Environmental officials are again stressing water conservation
💧 Mandatory water restrictions could be imposed if we do not get substantial rain
---
State officials are again stressing water conservation after the latest drought monitor shows continued dry conditions.
A third of the state is now in a moderate drought. That includes parts of Sussex, Warren, Hunterdon, Passaic Bergen, Essex, Gloucester, Salem and Cumberland Counties.
Most of the remainder of the state is still listed as abnormally dry.
The only areas of the state not abnormally dry or in drought are coastal areas of Monmouth, Ocean, and Atlantic Counties and the Eastern tip of Burlington County.
Officials with the New Jersey Department of Environmental Protection note that New Jersey has had less than half of normal rainfall over the last 30-days and below average rainfall over the last four months.
Streams, lakes and reservoir are all showing a significant drop in water levels.
There are showers and thunderstorms in the forecast for much of the state Friday and Saturday, but it will likely take multiple drenching rain events to bring New Jersey back to normal.
In the meantime, the state is encouraging voluntary water restrictions for homes and businesses.
If dry conditions persist, mandatory water restrictions could be imposed on regions of the state or statewide.
"We are asking the public to be especially mindful of water usage and proactively moderate consumption at this time," said Commissioner of Environmental Protection Shawn M. LaTourette in a statement, "Although the state is not declaring a water supply drought watch now, simple steps, such as reducing lawn and landscape watering, go a long way in preserving our water supplies and avoiding the necessity of restrictive measures in the future."
Neighboring Pennsylvania has already declared a drought watch and reduced nonessential water usage.
Despite the drop in water levels statewide, New Jersey does have ample supplies of drinking water, according to the DEP's Drought Status Monitor.
Still, utilities have joined the call for conservation.
"As the largest water and wastewater service provider in the state, we understand the importance of conserving our most precious resource, especially during the summer months," said Mark McDonough, president of New Jersey American Water in a statement released by the DEP, "Incorporating wise water practices into your daily life throughout the season can help us avoid more stringent restrictions as temperatures continue to climb. As an added bonus, using less water will also result in a lower water bill."
Why you shouldn't visit the Jersey Shore this summer
10 reasons why you might want to rethink that visit...
Potential hidden hazard on NJ picnic tables and benches you need to know about
A hidden danger that could potentially be present without you knowing
How to pronounce these 20 town names in NJ
How many of these New Jersey municipalities and neighborhoods have you been pronouncing wrong?
Report a correction 👈 | 👉 Contact our newsroom