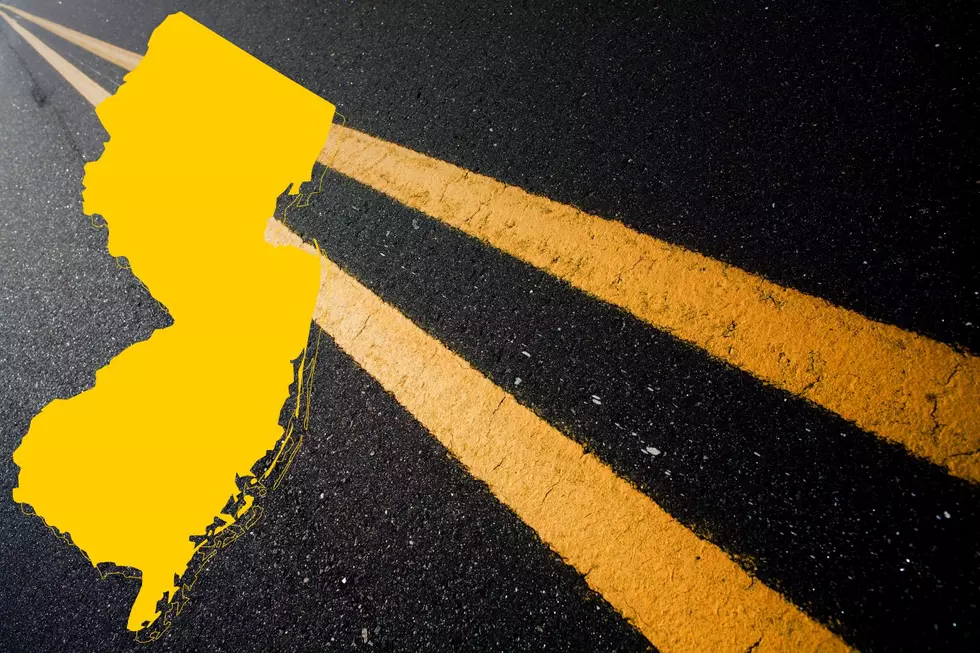 NJ has 2nd worst roads in the U.S., report says
Canva
With more than a third of its major roadways considered to be in bad shape, the Garden State has the 2nd worst roads in the United States, according to a new analysis.
Using data from the Federal Highway Administration, a division of the U.S. Department of Transportation, the research and review site Construction Coverage found that 36.4% of New Jersey's major highways — interstates, freeways and expressways, for example — are in poor condition.
That's the second highest rate in the country, ahead of only Rhode Island (38.8%).
According to the report, an additional 31.1% of major highways in New Jersey are in "fair" condition, and 32.5% are in good shape.
Nationwide, just 13.8% of major roads are considered to be in poor condition, according to the report. More than half are said to be in good shape.
The nationwide share of major roads in poor condition has remained fairly steady from 2000 to 2020, the report says. The share of good roads has steadily increased over that time.
New Jersey 101.5 has reached out to the state Department of Transportation for comment on the Construction Coverage report. New Jersey is getting more than $12.6 billion over five years as part of an infrastructure bill signed by President Joe Biden in 2021.
Dino Flammia is a reporter for New Jersey 101.5. You can reach him at dino.flammia@townsquaremedia.com
Click here to contact an editor about feedback or a correction for this story.
LOOK: Here's where people in every state are moving to most
What would happen to NJ if we were attacked by nuclear weapons?
We used
NUKEMAP by Alex Wellerstein
to see what would happen if a nuclear warhead hit New York, Philadelphia, Washington or New Jersey.
The models show what would happen in aerial detonation, meaning the bomb would be set off in the sky, causing considerable damage to structures and people below; or what would happen in a ground detonation, which would have the alarming result of nuclear fallout. The models do not take into account the number of casualties that would result from fallout.