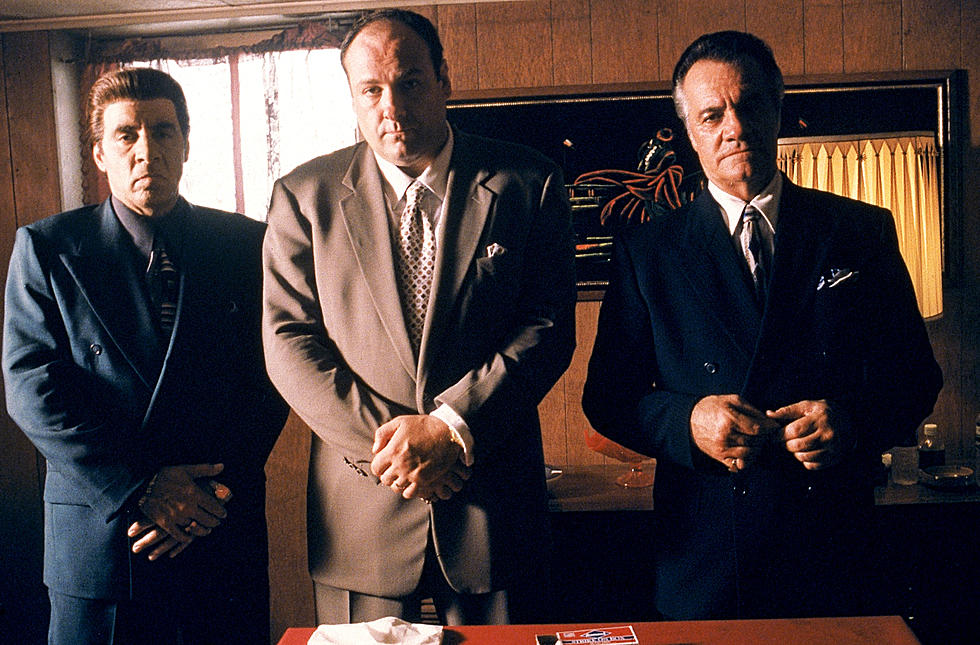 New, Sopranos-Inspired Cawfee Shop Coming To Toms River
(photo: HBO, Getty Images)
*Please read this article in an over-exaggerated Italian accent* 
We have a pretty unique addition coming to 1922 Hooper Ave in Toms River.
Thanks to Drew Adelman of Newark and Peter Pannullo of Long Branch, the Jersey Shore is about to be blessed with a Soprano-themed coffee shop that is expected to open in about six weeks!
Enter your number to get our free mobile app
The name of the hot spot is going to be called Bada Bean Cawfee -- a play on the "Bada Bing strip club" name that is seen on the HBO television series.
I don't know if you could come up with a more New Jersey themed name if you tried.
There is also going to be a wall filled with televisions which will play -- yes you guessed it -- The Sopranos!
The new coffee shop is going to be in the new Shoppes at Hooper which will also be the home of Little Mia's Pizza and Jersey Shore Brewing Company.
According to APP.com, "the menu is going to include breakfast sandwiches (a must in New Jersey), hot and cold sandwiches, salads, wraps, pastries, hot and iced coffee, cappuccinos, lattes, espresso and nitro coffee on tap." 
We do know that Bada Bean Cawfee will open at 6:00 AM every day but we are not sure of the closing times just yet.
To take a look a closer look at the new Sopranos-Inspired Cawfee Shop coming to the Jersey Shore, head to APP.com.