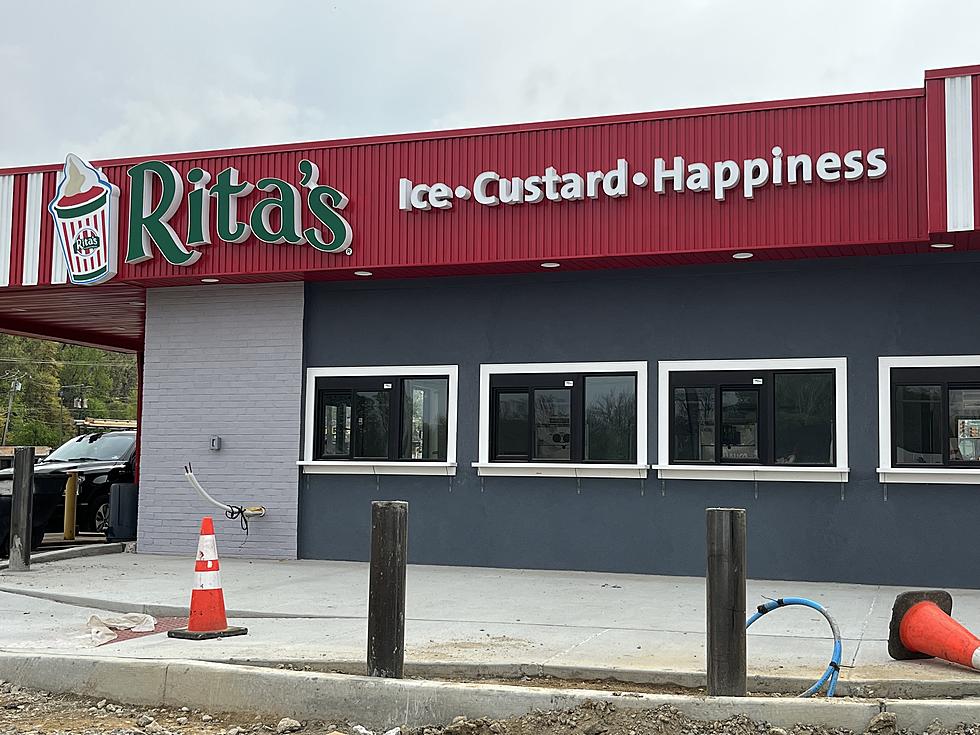 COOL! New Rita's Water Ice in Lindenwold, NJ Opening Soon, Now Hiring
TSM South Jersey
The new Rita's Water Ice in Lindenwold is looking good! The stand is in hiring mode, and plans to open soon with some exciting new features, including a drive-thru window.

It's been almost a year since Rita's on Blackwood-Clementon Road in Gloucester Township got demolished to make way for a Super Wawa.
While that stunned nearby residents, news came last December that Rita's would be moving about a mile away, taking over the Valu Cleaners at the corner of Blackwood-Clementon Road and Laurel Road.
I was excited to pass by this new Rita's over the weekend and see impressive progress has been made! It looks so sharp!
I used to be able to walk to the old Rita's, but I'm more than happy to take a short car ride to this new Lindenwold store because it's definitely an upgrade.
The new Lindenwold Rita's will reportedly have FOUR walk-up windows, something called a 'party window', plus a drive-thru!
42 Freeway reports Rita's is eyeing a late April grand opening, but that's coming quick! It looks possible, though.
Rita's in Lindenwold is currently hiring, too, so that's a really good sign.
The 25 Best Breakfast Spots in All of Camden Co., NJ
We asked, you answered. When those breakfast cravings hit, these are the spots Camden County, NJ goes to indulge. Curious? Check out the list of suggestions.
All the Upcoming Camden Waterfront Concerts You Can't Miss
The 2023 concert calendar for Freedom Mortgage Pavilion along Camden Waterfront area is FULL of superstars (with plenty more to come). Check out who's coming into town this spring and summer.