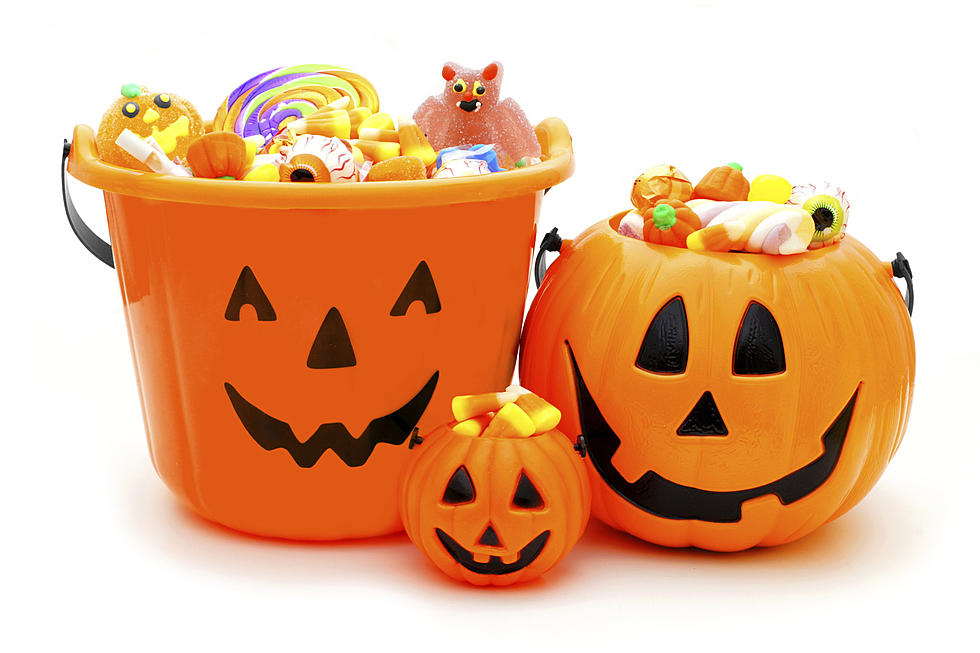 New Jersey Teacher Builds Candy Conveyer Belt For COVID-19 Times
GettyStock/ThinkStock
No, Halloween won't look exactly the same but New Jersey residents are coming up with creative solutions so the spooky celebrations can continue on.
Sending a shout out to Donald Clark who lives and works as a science teacher in Long Branch for this brilliant idea.
Enter your number to get our free mobile app
Donald built a Candy Conveyer Belt that is perfect for the COVID-19 Pandemic times.
If you check out the video above, candy goes up one end the conveyer belt and then slides down a Halloween-decorated tube on the other side so candy can safely drop into the trick-or-treater's candy bag.
Now I know this contraption is a little bit tougher to imitate when it comes to building something like this for yourself.
But, we want to share all the ideas we find this holiday season when it comes to adjusting our celebration protocols because who knows, it could spark a genius idea of your very own!
As we think of genius ideas on how to adapt other holiday celebrations, please share them so everyone who wants to can utilize them as well. Email them to Nicole.Murray@townsquaremedia.com.
Maybe Donald will build me a candy conveyer belt for my apartment....wouldn't that be the dream!
Take a look at the original sugary-filled article at APP.com.
Here Are The Best Boardwalk Foods To Look Forward To Enjoying