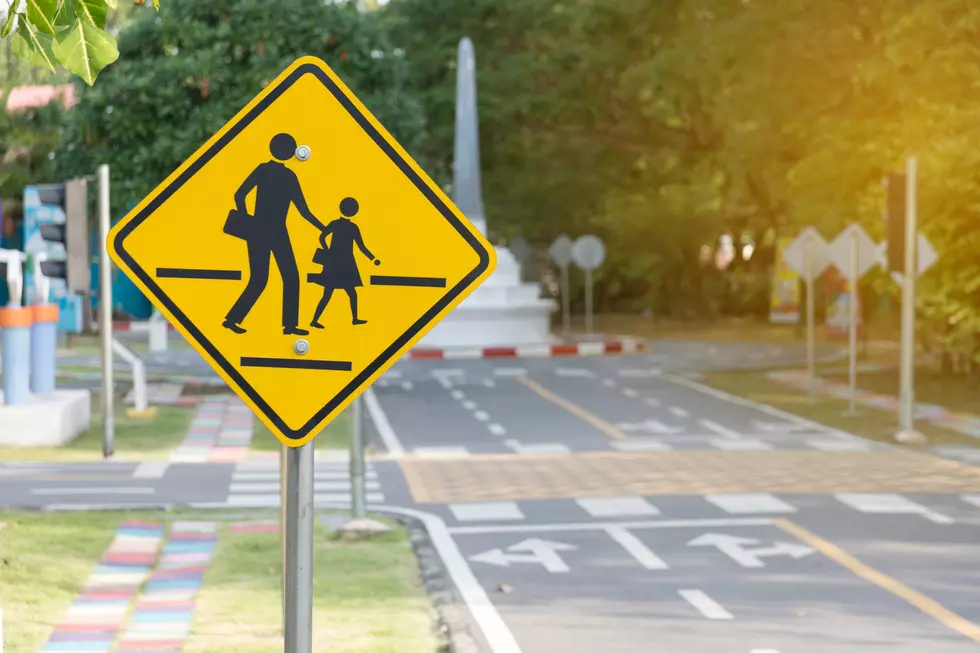 New Jersey Saw a 9 Percent Increase in Pedestrian Deaths in 2020
zenstock/thinkstock
According to new statistics, the number of pedestrians who lost their lives in New Jersey in 2020 was up 9 percent compared to 2019.

191 NJ pedestrians were hit by vehicles and died of their injuries last year, data collected by the Governors Highway Safety Association found.
Could the pandemic be to blame? More Garden State residents found themselves working from home, schooling children from home, or unemployed in 2020 due to the outbreak of COVID-19, possibly accounting for more people on foot in their communities.
But distracted driving, drunk driving, and speeding are also likely factors, Patch.com reports.
One interesting point that caught my attention in the GHSA's findings was the fact that more pedestrians were killed last year despite a 13 percent decrease in the number of driver miles. So, less being out on the road didn't have any effect on reducing the number of fatal pedestrian accidents...quite the opposite.
And, New Jersey is no exception when it comes to the increase in pedestrian deaths. The Governors Highway Safety Association reports the entire nation experienced more pedestrian deaths in 2020 than in any other year, and just under 5 percent over 2019.
In a press release, Executive Director of the GHSA, Jonathan Adkins, states, 'As America gets vaccinated and returns to normal, we need to treat pedestrian safety like the public health emergency that it is. We must strengthen our efforts to protect those on foot from traffic violence by implementing equitable and proven countermeasures that protect people walking and address those driving behaviors that pose the greatest risk.'
What can you do to protect pedestrians and yourself? It's simple really. 1) Be aware of your surroundings, while driving and while walking, 2) DON'T TEXT AND DRIVE. Stay off your phone and, remember, 'It Can Wait.' 3) Call a friend or ride share if you've been drinking. 4) Wear reflective clothing while walking or running, especially at night, and use crosswalks. THEY'RE THERE FOR A REASON, lol. 5) Obey the speed limit.
SOURCES: ghsa.gov; Patch.com via Gloucester Twp. Patch/Facebook
More from SoJO 104.9
LOOK: What are the odds that these 50 totally random events will happen to you?
Stacker
took the guesswork out of 50 random events to determine just how likely they are to actually happen. They sourced their information from government statistics, scientific articles, and other primary documents. Keep reading to find out why expectant parents shouldn't count on due dates -- and why you should be more worried about dying on your birthday than living to 100 years old.
The Top 10 WORST Jobs In America