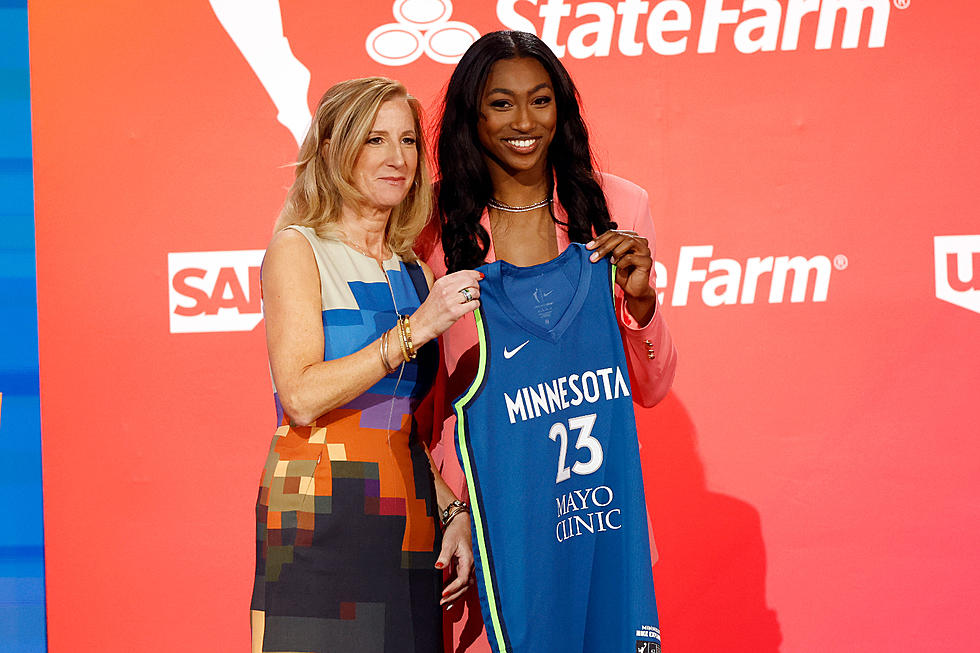 New Jersey native gets drafted #2 overall in WNBA draft
Photo by Sarah Stier/Getty Images
New Jersey just had another sports accomplishment when Diamond Miller was drafted #2 overall in the WNBA draft this week.
Miller, 22, is a native of Somerset, New Jersey, and went to Franklin High School. She furthered her playing career at the University of Maryland where she was a standout player.
She was a 2nd Team All-American in 2023, All Big Ten Second Team in 2022, five time Big Ten Player of the Week Honor Roll, and Academic All Big Ten in 2021, just to name a few of her MANY accomplishments.
None bigger, however, than being drafted #2 overall by the Minnesota Lynx. She will join a Lynx team that's coming off a disappointing 2022 in which they went 14-22. But only two seasons removed from when they went 22-10, before being eliminated by the Chicago Sky in the second round of the playoffs.
Miller will certainly be in good hands for her rookie season, as she's set to have Cheryl Reeve be her coach. Reeve herself is a New Jersey native, born in Gloucester County and attended Washington Township High School in Sewell, New Jersey.
Reeve boasts accolades of her own being a 3-time WNBA Coach of the Year, 4-time WNBA champion (2 more as an assistant coach) and she was the WNBA Basketball Executive of the Year in 2019.
All of that's to say, she is in good hands.
Miller comes from a basketball family. Her father Lance played at Villanova and then professionally overseas. Her sister Adreana played at Ohio State and La Salle. And her sister Laniya played college basketball at Wagner.
Clearly, basketball is in their DNA!
New Jersey already has one of the best baseball players to ever live (Mike Trout) and based off the resume Diamond Miller has, we might also have the next WNBA great.
Good luck Diamond, all of us in Jersey will be pulling for you!
There are plenty of MLB players from NJ too
A fair amount of New Jersey born baseball players have made it to the majors. These pros, active to start the 2023 season, all have NJ roots.
The post above reflects the thoughts and observations of New Jersey 101.5's Kyle Clark. Any opinions expressed are his own.
Click here to contact an editor about feedback or a correction for this story.
NFL pros from New Jersey
There are more than 60 active pros with NJ roots.
More than 10 players who made it to the NFL conference championship games this year have NJ ties — and four active NFL quarterbacks were born in the Garden State.
Some of them may even be on your fantasy football team.
Every NJ celebrity with a star on the Hollywood Walk of Fame