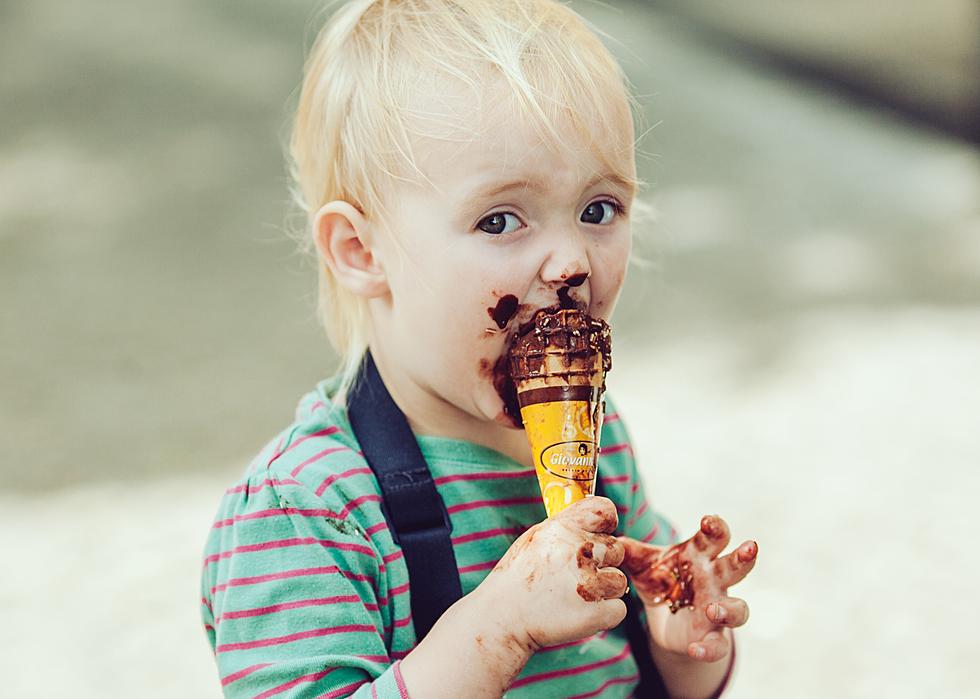 Wow! This I How Much Ice Cream New Jersey Actually Eats Each Year
Photo by Ross Sokolovski on Unsplash
You scream I scream, New Jersey is doing a lot of screaming for ice cream, and you're going to be shocked at where we rank for gobbling down the cold stuff.
Summer is here and there is nothing that says it, more than walking down the street, or even better a boardwalk, with ice cream all over our faces and dripping down our arms.
There is no doubt New Jersey residents have a love affair with summer, so it makes perfect sense that we all have a love affair with ice cream as well.
Before we get to just where New Jersey ranks when it comes to ice cream eating, however, let's look at some cold, hard ice cream facts (you see what I did there, right?)
If you think you are a person who consumes a "normal" amount of ice cream, then according to data, you will be swallowing 20 pounds of it a year.
And we're shelling out our hard-earned money for that delicious ice cream as well. The ice cream business is estimated to be a nearly $10 billion industry.
The nice folks at Zippia are reporting which states eat the most ice cream and even though you know how much New Jersey loves ice cream, we're not sure you know just how much.
If New Jersey just ate the average amount of ice cream, we'd consume over 185,000,000 pounds of ice cream a year. But we don't consume the average amount.
As a matter of fact, according to this study, New Jersey ranks #3 in the nation for ice cream loving, so you could round that number way up.
And I'm pretty sure you won't find too many New Jersey residents apologizing for it. We've earned our ice cream, and we deserve it.
Where To Get The Best Ice Cream At The Jersey Shore
Ice cream is VERY important.
The Best Ice Cream Spot In Monmouth County, New Jersey
How Many of These Popular New Jersey Attractions Have You Been To?