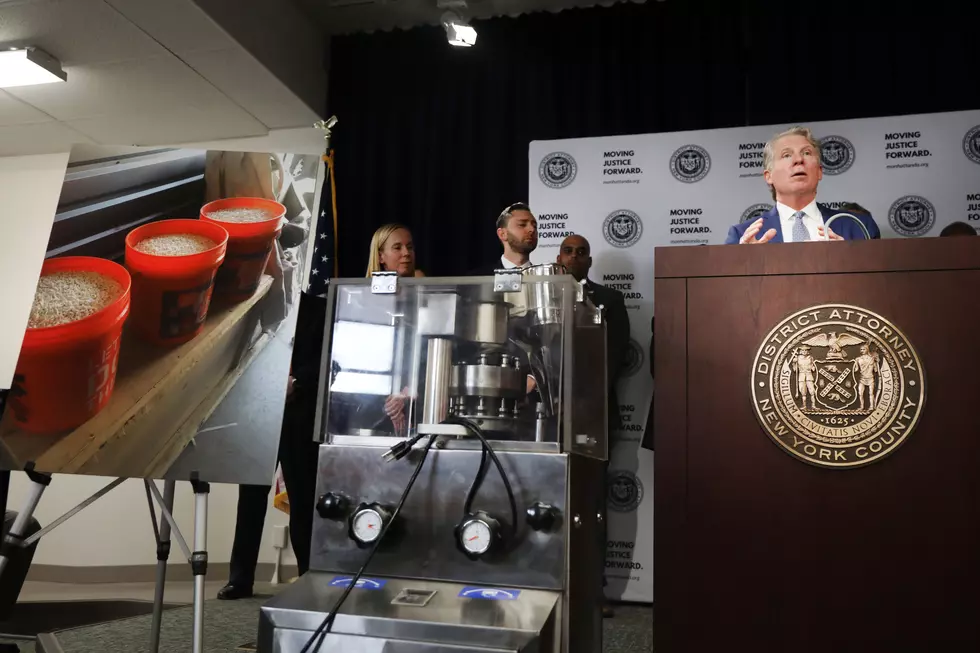 New Jersey Executes Largest Pill Bust in State's History, Including 620k Xanax
Getty Images
The largest pill bust in New Jersey state history happened this week, and included a raid on a Jersey shore wireless store.
About 420,000 to 620,000 alprazolam (Xanax) tablets were reportedly seized by authorities. Investigators were able to execute search warrants after a string of undercover pill purchases, according to Gloucester Twp. Patch.
51-year-old Ronald McCarty, of Jackson, ran his pill business out of The Wireless Spot on Main Street in Asbury Park. He and two other business owners were reportedly selling drugs to buyers in more than 40 states, including New Jersey.
Many other controlled substances, such as methamphetamine and heroin laced with fentanyl, and drug making materials were confiscated as well.