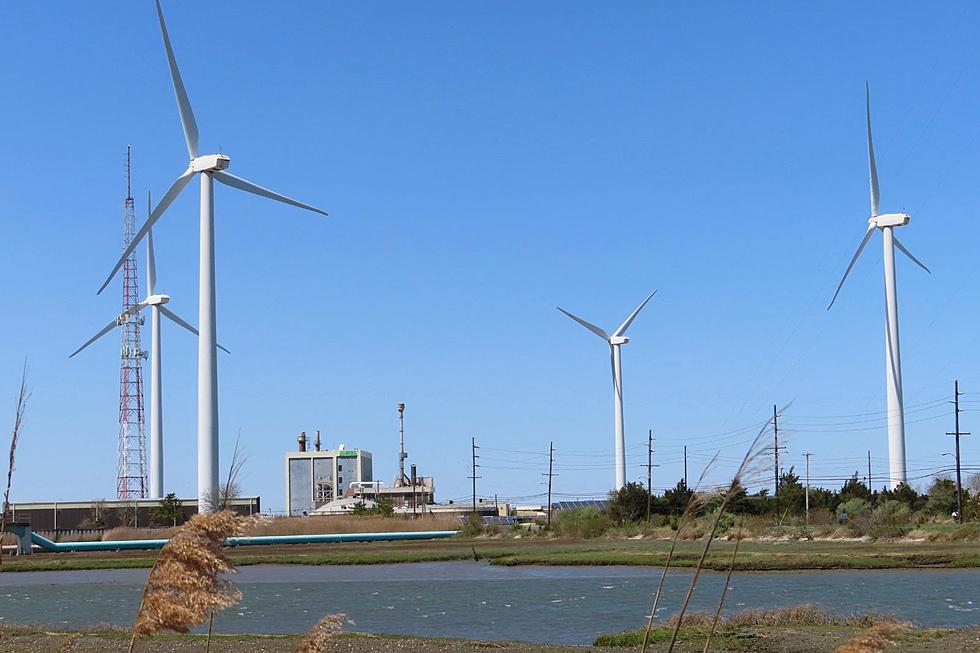 New documentary claims to prove wind farms kill whales
Land-based windmills turn in the wind in Atlantic City (AP Photo/Wayne Parry)
New Jersey is at the epicenter of a fight to stop the construction of hundreds of wind turbines off our coast. There are others planned up and down the east coast and not everyone is on board. Several politicians and environmental groups, including Clean Ocean Action of Long Branch, have been trying to halt the project for an investigation to see if it is causing the spike in whale and dolphin deaths in the past year.
The claim is that the ships doing the mapping of the ocean floor to locate and establish large concrete slabs to support the turbines is deafening the sea mammals. These ships use high-decibel sonar to do their work. The claim is that these sounds damage and disorient the whales and dolphins causing them to be out of their usual feeding grounds and then to get struck by large ships.
The government and its scientists claim that there is no correlation between sea mammal deaths and these ships' activity. However, a new documentary claims to have proof that they do. "Thrown To The Wind," by director and producer Jonah Markowitz, says it shows that the U.S. government officials have been lying.
The film shows that the wind industry's increased boat traffic is correlated directly with specific whale deaths, according to its executive producer Michael Schellenberger.
It seems the government is getting caught in more and more lies lately, but not enough people with the power or influence seem to be able to do anything about it.
The latest whale to wash up on our shores occurred earlier this month on August 12 in Long Branch.
It's become such a common occurrence in New Jersey. Hopefully, that won't stop people from sounding the alarm to at least TRULY investigate what is going on and if there is any wisdom in continuing the project.
Travel back in time to a colorized Atlantic City circa 1919
Atlantic City was once considered 'America's Playground,' one of the most popular destinations along the eastern seaboard.
This video
shows what the boardwalk looked like during its peak. These are some standout screengrabs.
7 things you forgot about how great New Jersey is
We can all easily forget that are some really great aspects—joys even—of living in the Great Garden State.
Opinions expressed in the post above are those of New Jersey 101.5 talk show host Dennis Malloy only.
You can now listen to Dennis & Judi — On Demand! Hear New Jersey's favorite best friends anytime, anywhere and any day of the week. Download the Dennis & Judi show wherever you get podcasts, on our free app, or listen right now.