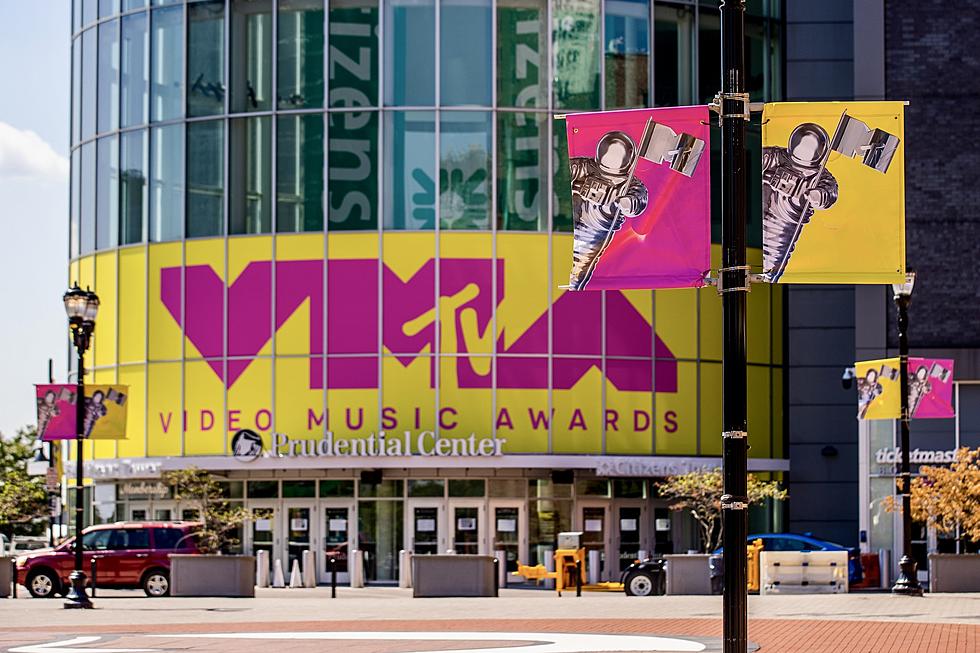 MTV Video Music Awards Returning to Newark, New Jersey in 2023
Prudential Center/Facebook
Moon Man alert! MTV's biggest awards show of the year, the VMAs, are once again set to be handed out in Newark, New Jersey.
This year marks the third time the Garden State gets to play host to some of the biggest performers in music and other celebrities.
The 2023 MTV Video Music Awards will be held at Prudential Center in Newark, a.k.a the 'Rock', as it was back in 2010 and 2022, and is bound to bring another hot red carpet experience to New Jersey.
Back in 2019, comedian Sebastian Maniscalco served at the VMAs emcee. In 2022, the ceremony was jointly hosted by LL Cool J, Jack Harlow and Nicki Minaj.
We don't yet know who'll be tapped as host for this year's VMAs, but Prudential Center and MTV both say that exciting detail, as well as a list of presenters and performers, will be revealed in the months to come. In fact, Prudential Center says to expect a "fan-filled spectacle" with "show-stopping surprises", according to NJ Biz.
Last year, the VMAs brought to New Jersey the likes of Lizzo, Red Hot Chili Peppers, Panic! at the Disco, Bad Bunny, and Taylor Swift, who took home the night's most coveted Moon Man, Video of the Year, for 'Willow'. Maybe she'll come back THIS year! Swift is certain to receive nominations for the videos she's put out so far off her album Midnights.
The MTV Video Music Awards take place at Prudential Center in Newark Tuesday, September 12, 2023.
Every South Jersey Restaurant Guy Fieri Has Ever Visited
Guy Fieri has been to so many New Jersey restaurants, it feels like he lives here, lol! Check out all the places he has visited in South Jersey
The 16 Best Songs Ever Written/Produced by Pleasantville's Rodney Jerkins
Songwriter and Superproducer Rodney Jerkins is not only a Pleasantville, NJ native. He's a multiple Grammy award winner who's sold millions of albums. We're ranking the 16 best songs Jerkins ever had a hand in creating.
Celebrities Who Died in 2023
Below, see which stars we've sadly had to say goodbye to in 2023.