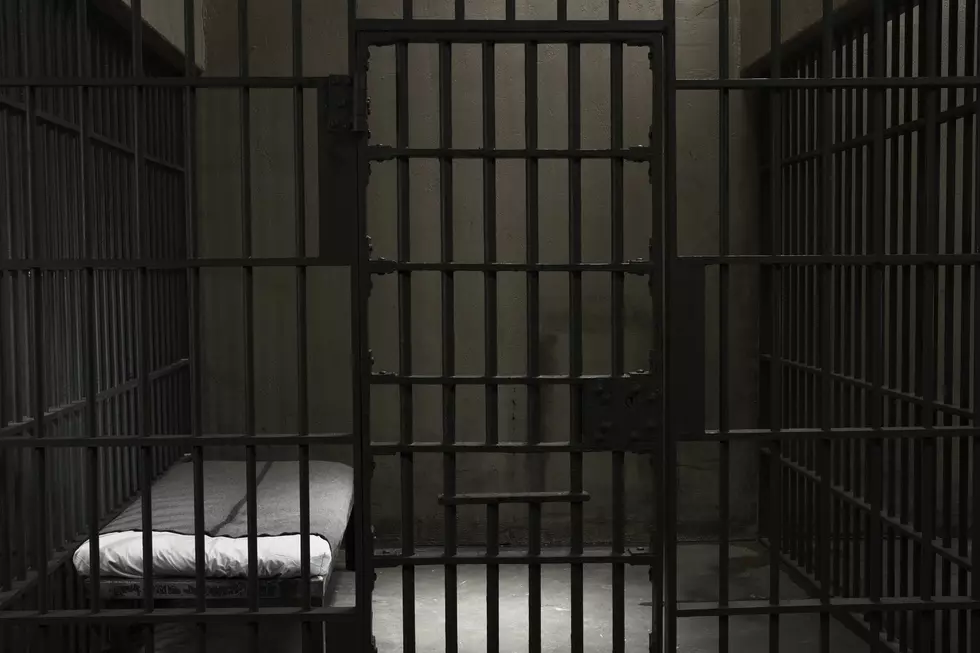 Man Sentenced For Kidnapping, Assault, and Arson Rampage, Across PA, NJ, NY
Darrin Klimek
A Bronx, NY, man has been sentenced to decades in prison for a multistate crime spree during which he kidnapped and sexually assaulted his former girlfriend, assaulted a federal employee, set fire to a used car dealership, and rammed multiple police vehicles before being apprehended.
U.S. Attorney Philip Sellinger's office says last year, 42-year-old Luis Figueroa was convicted of kidnapping, criminal sexual abuse, possession of a firearm in furtherance of a crime of violence, and assaulting an employee of the United States following a two-week trial.
He had previously pleaded guilty to possession of a firearm by a previously convicted felon and arson.
On Monday, Figueroa was sentenced to 516 months, or 43 years, behind bars.
According to federal officials,
On the morning of June 6, 2014, Figueroa, armed with a shotgun, waited outside the Hazleton, PA, apartment of his former girlfriend. When she emerged from the apartment, Figueroa struck the victim in the face with the shotgun. Figueroa then proceeded to physically assault both his former girlfriend and her sister, who, at the time, was eight months pregnant.
After struggling with the pregnant woman and causing her to fall down a flight of stairs, Figueroa collected the shotgun from the apartment and led his former girlfriend to a SUV, where he forced her into the backseat. Figueroa then drove the victim into New Jersey, eventually stopping at the Kittatinny Point Visitor's Center, which is located on federal property, and he sexually assaulted his former girlfriend.
After the assault, the victim convinced Figueroa to get rid of the shotgun. When Figueroa went to do so, the former girlfriend climbed into the driver's seat of the SUV and fled.
Once discovering his girlfriend had left, Figueroa approached a National Park Service employee. He led that employee to a storage room where he slammed the victim's head against a door and threatened to harm him if he did not hand over his car keys. He complied and Figueroa fled in the victim's car.
Figueroa then drove to Paterson where he entered a used car dealership operated by a person with whom he had a business relationship. Figueroa asked an employee for a portable gas canister, which he filled at a nearby gas station, and then returned and doused the office with fuel. After a brief struggle with an employee, Figueroa lit a match and set the building on fire, engulfing the structure and himself in flames; he then fled again.
Law enforcement officers spotted Figueroa's vehicle driving erratically towards the George Washington Bridge heading into New York. Figueroa ignored officers' commands to stop, leading to a high-speed chase in which he rammed his vehicle into several police vehicles, injuring an officer. Following a foot chase, Figueroa was arrested.
Sellinger said in a statement,
Figueroa is a danger to the public. Figueroa deliberately engaged in a premeditated crime spree to extract revenge on the mother of his son. Fueled with anger, he kidnapped, assaulted and raped her. Along the way, he assaulted a federal employee, stole his car, burned down a car dealership office and endangered law enforcement officers and members of the public who were in his way. We are committed to protecting the community from such violent criminals and bringing them to justice.
In addition to the prison term, Figueroa was also sentenced to five years of supervised release.
The 25 Most Dangerous Cities in New Jersey
The 25 Most Dangerous Roads in New Jersey