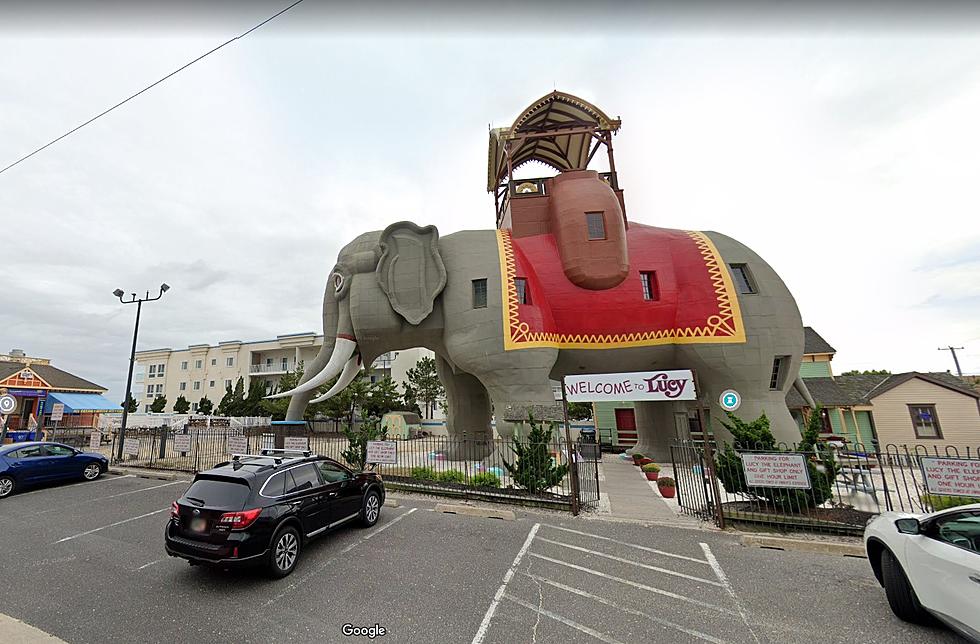 Lucy The Elephant Temporarily Closing For 9 Months For Million Dollar Makeover
Google Maps
Lucy the Elephant, Margate's favorite national landmark is getting an elephant-sized facelift to the tune of $1.4 million dollars.
Lucy's million-dollar restoration project will also force the iconic attraction to temporarily close for nine months so work can be completed according to NJ.com. Lucy just recently celebrated her 140th birthday.
The restoration project, which has a price tag of $1.4 million includes replacing Lucy's entire metal skin which has deteriorated to a point that it was beyond repair. The work on Lucy is scheduled to start on September 20th.
The last tour of Lucy before the restoration project begins will be September 19th. The goal is to have Lucy open her doors for visitors by Memorial Day 2022. The gift shop will remain open during Lucy's makeover.
Lucy has been a fixture on S. Decatur Avenue in Margate since July 1970 according to Weird NJ. Lucy was actually hauled on a trailer down Atlantic Avenue. The six-story tall elephant also got a makeover for her new location. Lucy was originally built in 1881 to attract prospective property buyers to the area.
For Lucy's 138th birthday, the city of Margate and the Lucy committee voted to approve a brand-new lease that will renew automatically every 5 years. We'll be able to marvel at Lucy through the year 2039 when she turns a young 158-years-old!
Another Margate Marvel: Take A Peek Inside This Breathtaking Margate Mansion
Vintage Wawa: A Look Back to the First Store & More
Somers Point Airbnb May Have Nicest Bay Views in South Jersey