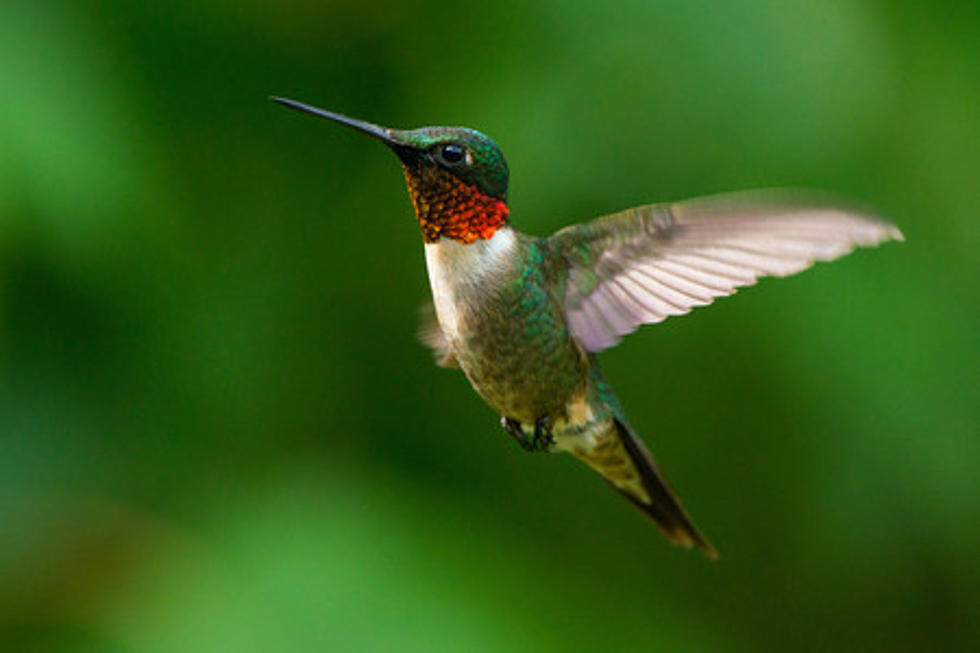 Love Hummingbirds, NJ Has One of the Best Hummingbird Gardens in the US
CarolinaBirdman, Getty Images
I had no idea about this hummingbird garden in New Jersey.
I have a certain bush in my yard that attracts hummingbirds every year. Come spring, less than 70 days away the hummingbirds will migrate to New Jersey. Hummingbirds are one of the favorite birds of New Jerseyans.
Thanks to onlyinyourstate.com, the only breed of hummingbird in New Jersey is the ruby-throated hummingbird.
Where is one of the best hummingbird gardens in the country, right here in New Jersey?
Perth Amboy is where the hummingbird garden is located.
From onlyinyourstate.com:
The charming little garden is maintained by the Royal Garden Club By The Bay and focuses on plants meant to attract butterflies and hummingbirds. The Ruby-Throated and Rufous Hummingbirds are most commonly spotted here, during the early morning hours. You may also come across Black-Chinned or Calliope Hummingbirds (the smallest breeding birds in North America) but only several have been seen in New Jersey over the last decade.
What makes this hummingbird so quaint and so popular is the gazebo right along the Raritan Bay. It's a gorgeous spot to watch this very popular New Jersey favorite.
There is a park with a fishing pier, a beach, a Veteran's Memorial, and walking paths with spectacular views of the Raritan.
This magnificent hummingbird garden is located at the intersections of High Street and Sadowski Parkway. There is a butterfly garden right across from it.
I never knew about this fantastic little spot with the hummingbird garden and a butterfly garden so close. New Jersey is surprising, I love it.
Quiz: Do you know your state insect?
Stacker has used a variety of sources to compile a list of the official state insect(s) of each U.S. state, as well as their unique characteristics. Read on to see if you can guess which insect(s) represent your state.
Most popular grocery stores in America