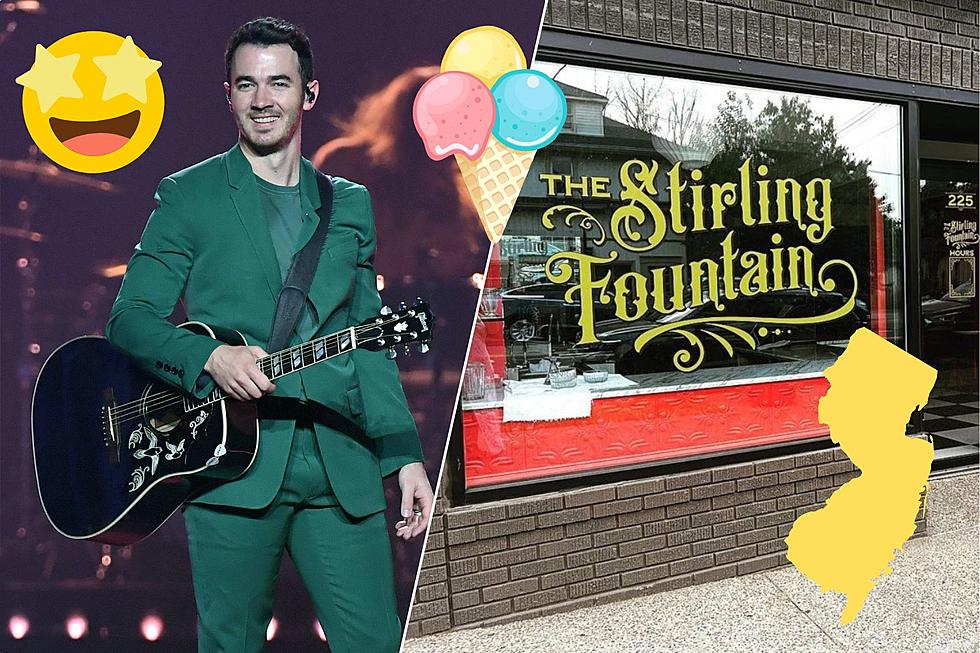 SPOTTED: Kevin Jonas Seen Staying Cool at This New Ice Cream Shop in NJ!
Credit: Getty Images, Instagram @stirling_fountain_ice_cream
Alexa, play "Cool" by the Jonas Brothers! "Dammit, I'm feelin' so coo-oo-ool!"
One Jonas brother was definitely staying cool recently at an ice cream shop in New Jersey! Jersey boy, and oldest Jonas Brother, Kevin Jonas was just seen grabbing a sweet treat at The Stirling Fountain in Stirling, New Jersey!
He was kind enough to take a few pictures with employees, which they posted on the ice cream parlor's Instagram page. Major flex!
We're a "Sucker" for these moments. Check out the pictures down below!
If you've never been to The Stirling Fountain, and you're in the area, you should stop by! They just opened for business a few weeks ago! So it's cool to see a celebrity supporting a local business to give it that extra boost!
They have a huge selection of 18 different ice cream flavors, along with classic sundaes, milkshakes, banana splits, ice cream floats and more!
Here are just a few of their flavors:
Cookies & Cream
Campfire S'mores
Blueberry Cheesecake
Brownie + Cookie Dough Delight
Bananas Foster
Cookie Dough
Peachy Keen
Salt + Caramel Cold Brew
I wonder which flavor Kevin got! Right now he and his brother Frankie Jonas co-host a new reality TV-series "Claim to Fame" on ABC.
"Co-hosted by siblings Kevin and Frankie Jonas, this series challenges 12 celebrity relatives to step outside their famous family members' shadows and live together under one roof, concealing their identities and lineage in the quest for their own fame and fortune." - IMDb
Hopefully Kevin stops by again and brings his brothers along!
---
Here's Where To Get Smooth, Rich Gelato in the NJ/Philadelphia Area
Got a sweet tooth for sweet, smooth gelato? Check this out! Try not to lick your screen...!
These are the Hottest Pop Concerts Happening in Philadelphia in 2023
2023 will bring some of the best concerts from some of our absolute favorite artists to Philadelphia (including Taylor Swift, Ed Sheeran and P!Nk.). Here's a COMPLETE list of all of the shows (so far) & even details on how you can get tickets to Philadelphia's hottest concerts of 202