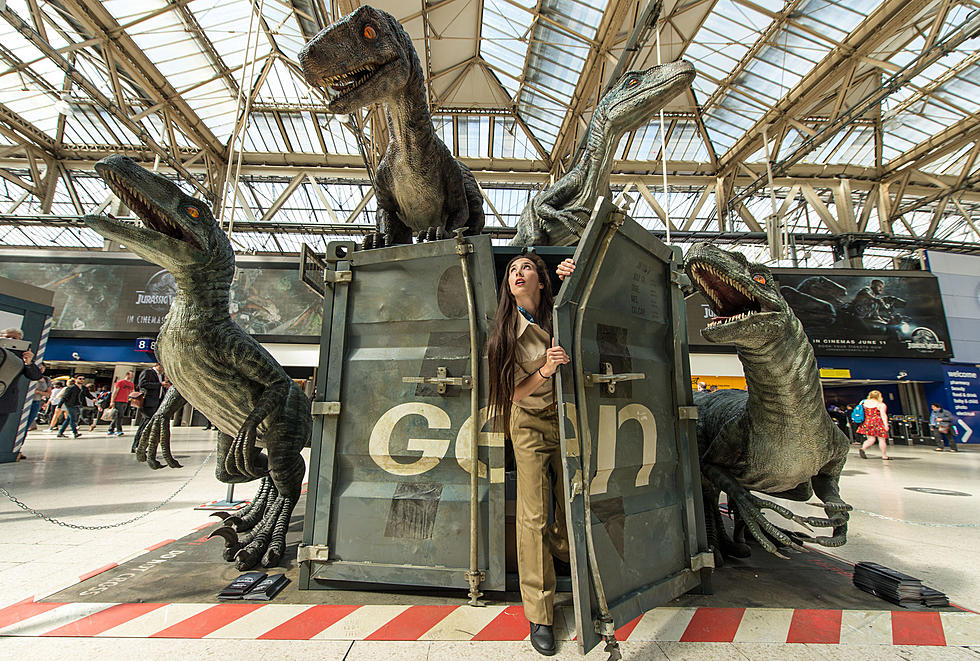 Get Ready To Walk Among The Dinosaurs In Atlantic City, NJ, This Summer!
Ian Gavan/Getty Images
Atlantic City better brace itself, because the dinosaurs are taking over.
At the end of July, Atlantic City is set to be invaded by dinosaurs! Apparently, these dinosaurs are friendly towards humans, so it's safe for the kids to get excited. Jurassic Quest is headed to the Atlantic City Convention Center from July 28th through July 30th.
If you've ever wondered what it would feel like to stand next to a 25 foot T-Rex, now is your chance to find out. The dinosaurs felt like they needed a trip to the shore this summer. After all, it's been a while since they last got to walk along the coast, right? A few million years, to be exact.
You'll get to see how you measure up when walking past the likes of some velociraptors, stegosauruses, and even more creatures from the Mesozoic Era. Sounds like our real-life chance to experience Jurassic World (or, Jurassic Park, for you 80s babies and beyond).
According to the event they posted to the Facebook calendar, the tickets are currently on sale. If preordered online now, they're listed at $22 per ticket plus fees. Children 2-years-old and under as well as veterans and active military personnel are free.
An important note for parents looking to take their kids: make sure your child doesn't scare easily. The website describes the exhibit as an immersive experience with movements from the dinosaurs that are very lifelike. You can expect spraying water, the dinosaurs to appear to be breathing, as well as more body movement.
You can find all the information about how and where to take a walk with the dinosaurs HERE.
Source: Facebook
South Jersey Beach Tag Guide 2023
Here's how much you'll pay for beach tags at each South Jersey beach for the 2023 season.
17 Things You Likely Don't Know About the Garden State Parkway
You probably drive on the Garden State Parkway all of the time, but how much do you know about one of the busiest roads in New Jersey?
9 Atlantic City Area Restaurants Featured on Diners, Drive-Ins, and Dives
Guy Fieri has featured almost a dozen Atlantic City area restaurants on hie show.