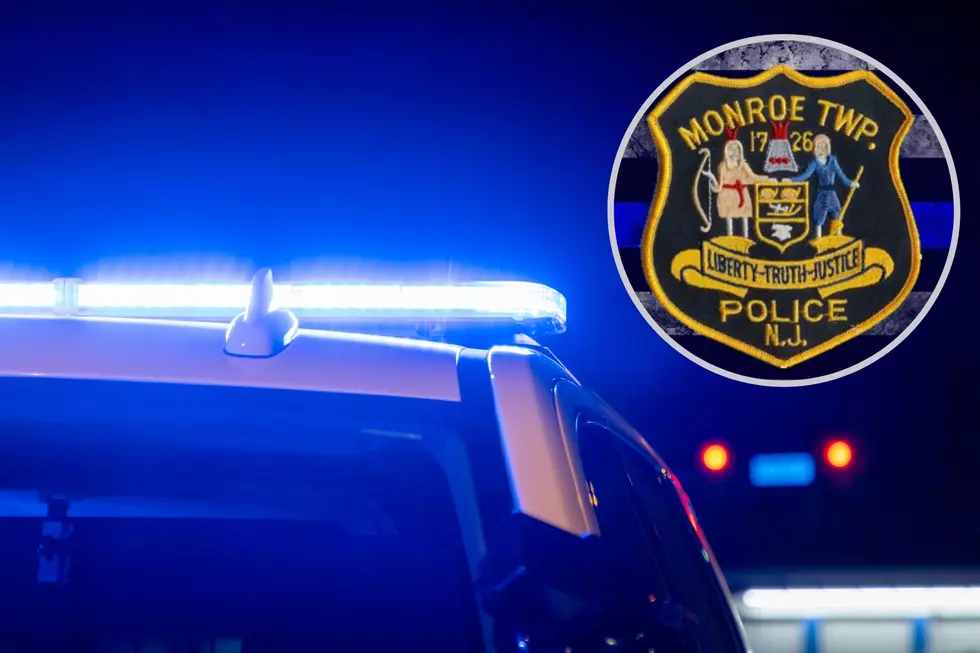 Teen Fatally Shot, 18-year-old Charged in Williamstown, NJ
Monroe Township (Gloucester) police shield
Authorities in Gloucester County say an 18-year-old man has been charged in connection to a shooting last weekend that left his younger friend dead.
NJ.com reports Nasir D. Robinson-Sanders of Williamstown is facing second-degree counts of reckless manslaughter and unlawful possession of a handgun without a permit.
According to WCAU-TV, officers with the Monroe Township Police Department responded to a home on Chestnut Street around 3:30 Sunday afternoon. There, they found a 17-year-old boy who had been shot in the head. He was taken to a hospital where he was pronounced dead.
Per NJ.com, citing an affidavit of probable cause,
When police arrived at the home, they found [Robinson-Sanders] at the entrance to the residence holding a .40-caliber Bersa handgun...
Published reports say Robinson-Sanders told police he brought the gun to the victim's home after retrieving it from his father's truck. He and the victim, who were friends, were "playing around with the gun throughout the afternoon."
Robinson-Sanders then said he tried to "clear the handgun and ensure it was not loaded." Thinking the gun was empty, he allegedly pulled the trigger, shooting his friend.
Robinson-Sanders is being held at the Salem County Correctional Facility pending court proceedings.
The public is reminded that charges are accusations and all persons are considered innocent until proven guilty in a court of law.
23 Signs You Grew Up in Williamstown, NJ
If you grew up in or around Williamstown (Monroe Township), NJ, back in the 80s, chances are you'll remember a lot of these places...
Do You Remember? 16 Signs You Grew Up in Washington Township, NJ
Let's go back in time and see if you remember what was originally at these locations across Washington Township, Gloucester County, NJ.