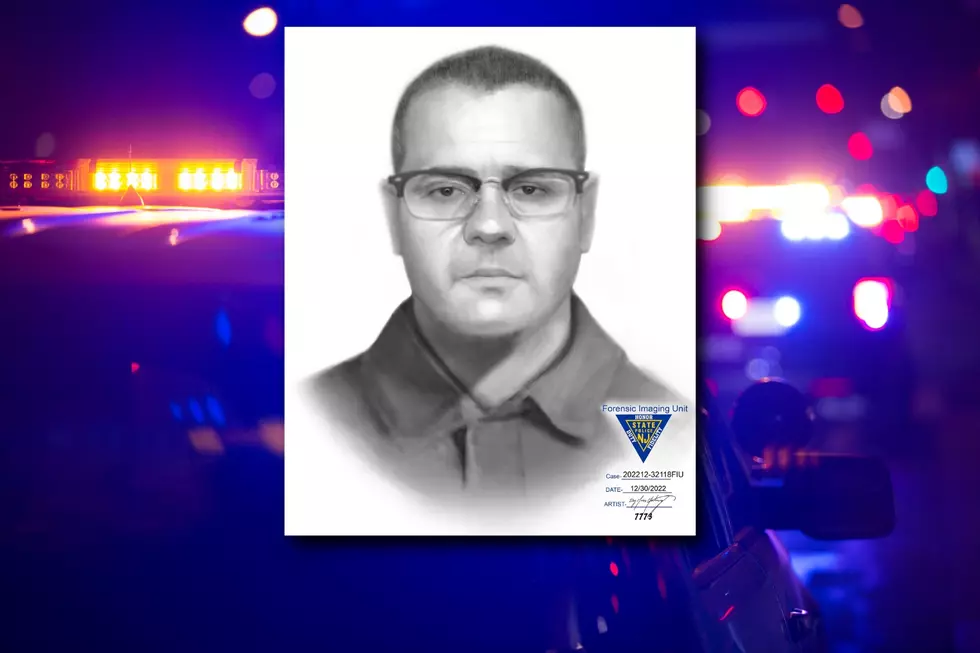 State Police Seek Suspect in Fatal Hit-and-run in Upper Twp., NJ
Suspect wanted in connection to a fatal hit-and-run in Upper Township NJ - Photo: NJ State Police / TSM Illustration
Authorities are asking for your help identifying a man wanted in connection to a fatal hit-and-run crash in Cape May County this past Thursday evening.
State troopers say the sketched man may have been at the scene of the accident, which happened just before 6:30 at the intersection of Stagecoach Road and Brewhause Lane.
According to police,
Based on the preliminary investigation, an unknown vehicle was traveling north on Stagecoach Road when it struck a pedestrian. Witnesses observed an unidentified male and vehicle on scene that departed prior to the arrival of troopers.
Vehicle description
Silver/gray SUV, possibly a Jeep Cherokee
It had one or two "OC" bumper stickers
Driver description
White male in his 50s
Approximately 5' 10" to 6' 2" tall
220-250 pounds
Short gray/brown balding hair
Wearing glasses
Help police
Anyone who may have witnessed the crash or the events leading up to or following the accident is asked to contact the NJ State Police Woodbine Station at (609) 861-5698. Anonymous tips are welcome.
The 25 Most Dangerous Roads in New Jersey
The 25 Most Dangerous Cities in New Jersey