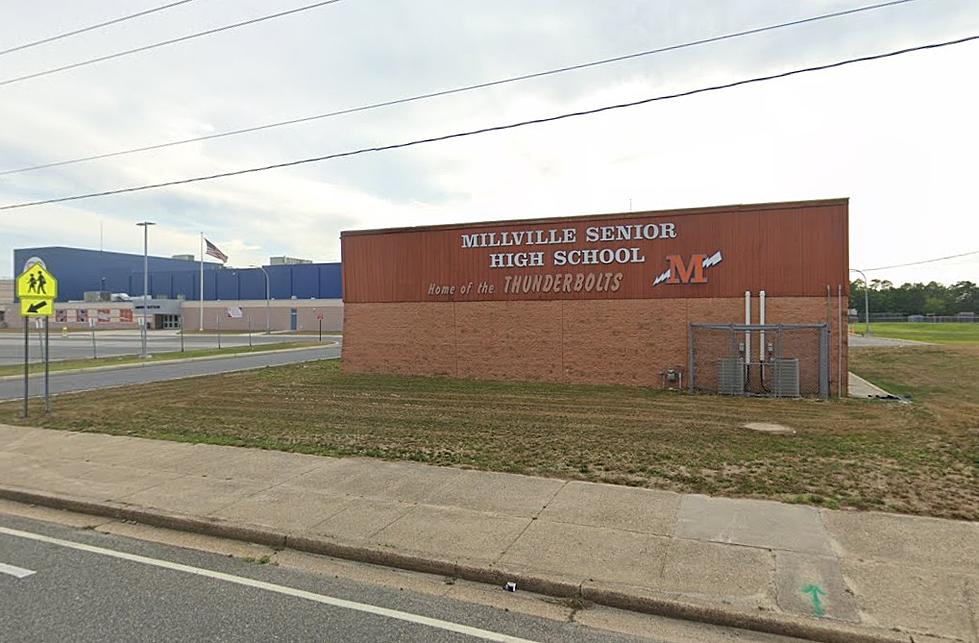 Security Worker at Millville Senior High School in NJ Charged For Alleged Sex With Student
Millville Senior High School in Millville, NJ - Photo: Google Maps
A man who was working for a security company at Millville Senior High School has been charged for allegedly having a sexual relationship with a teen student.
54-year-old J.T. Banks was arrested on Wednesday and charged with second-degree sexual assault and second-degree endangering the welfare of a child.
The Cumberland County Prosecutor's Office says Banks is alleged to have engaged in both consensual and non-consensual intercourse with
a 16-year-old victim on multiple occasions between October 2022 and this past July.
At that time, Banks was employed as a contract employee with the Millville School District as a school security specialist through a security company and was assigned to Millville Senior High School.
The victim was a student at the high school during that time.
The State will move for pretrial detention.
Anyone with information regarding this investigation is asked to contact Det. Robert Vit with the Millville Police Department at (856) 825-7010.
The public is reminded that charges are accusations and all persons are considered innocent until proven guilty in a court of law.
The 16 Cities in New Jersey With the Most Problems
Rankings baed on violent crimes per 10,000 people.
25 Greatest Dive Bars in South Jersey
We recently took to social media to assemble a list of the 25 greatest dive bars in South Jersey. Grab a beer, some wings, and enjoy!