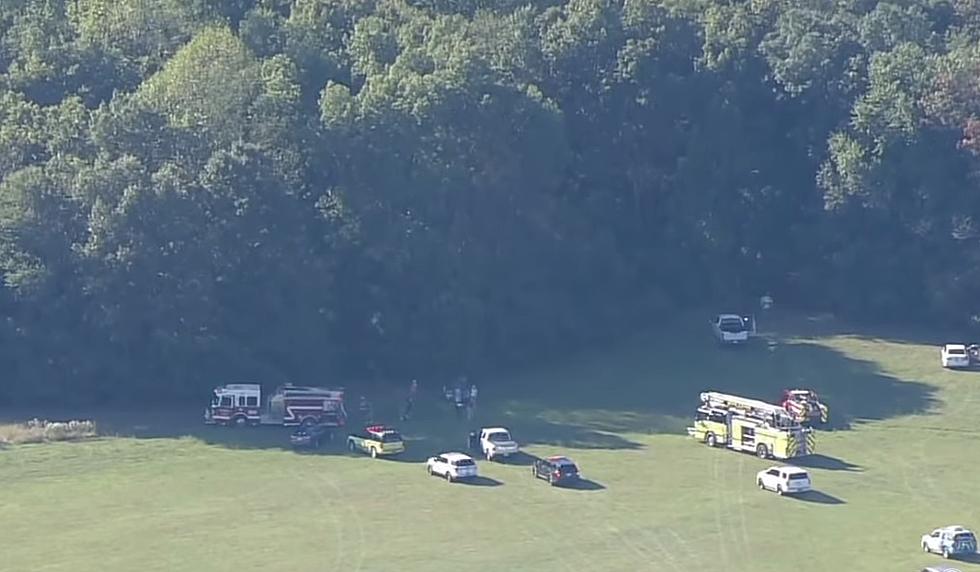 Small Plane Crashes in Gloucester County, NJ; Pilot Injured
Plane crash at Cross Keys Airport in Williamstown NJ - Photo: YouTube user 6ABC Philadelphia
The pilot of a small plane was injured when it crashed in Gloucester County Thursday afternoon.
The incident happened around 4:15 at Cross Keys Airport on Tuckahoe Road in Williamstown.
According to the Monroe Township Police Department and the FAA, a single-engine Cessna 150G banner plane crashed into a wooded area west of the airport while attempting to lift a banner.
WPVI-TV reports the pilot, identified only as a 62-year-old man, was the only person onboard. He was airlifted to Cooper Hospital in Camden.
The Philadelphia Inquirer reported first responders found the pilot lying on the ground when they arrived.
His condition was not known as of Friday morning.
The FAA continues to investigate the accident.
Cross Keys Airport
Cross Keys Airport is a privately owned, small airfield that has become known as a regional hub for skydiving over the past several years.
According to The Philadelphia Inquirer, eleven skydivers have died since 2002 in nine accidents at Skydive Cross Keys, formerly known as Freefall Adventures Skydiving School.
Per its Wikipedia page, there have been two fatal plane crashes at Cross Keys Airport.
On March 13, 1986, a 38-year-old man was fatally injured when he attempted to land at night in low visibility and fog.
On June 13, 1996, a student pilot, his flight instructor, and a passenger were killed while performing emergency engine-out maneuvers.
23 Signs You Grew Up in Williamstown, NJ
If you grew up in or around Williamstown (Monroe Township), NJ, back in the 80s, chances are you'll remember a lot of these places...
Do You Remember? 16 Signs You Grew Up in Washington Township, NJ
Let's go back in time and see if you remember what was originally at these locations across Washington Township, Gloucester County, NJ.