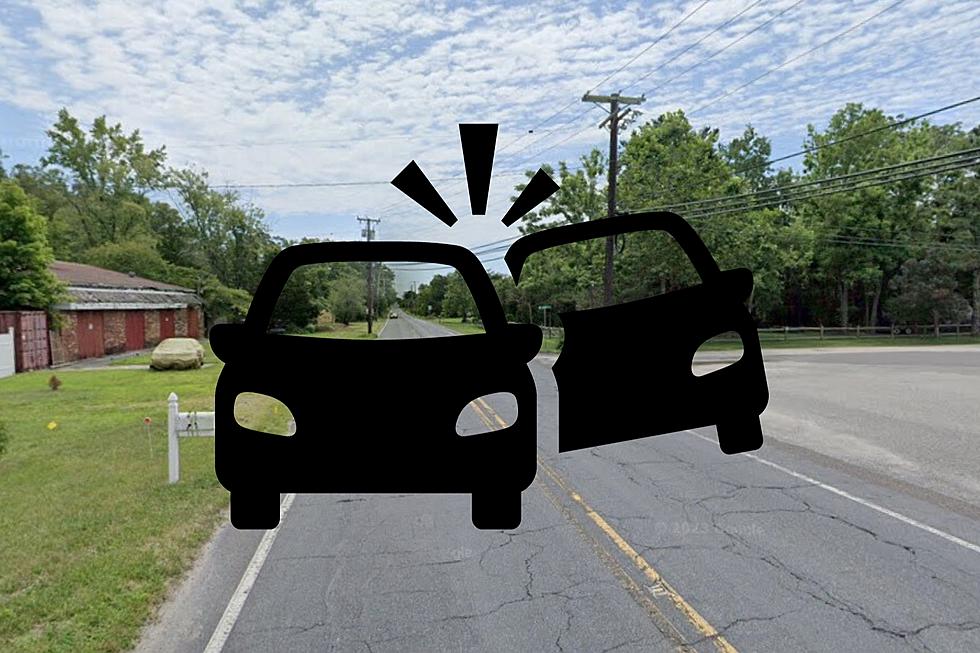 Egg Harbor Twp., NJ, Man Charged in 2 Hit-and-run Crashes
Somers Point-Mays Landing Road near Kathy Lane in Egg Harbor Twp NJ - Photo: Google Maps / TSM Illustration
An Egg Harbor Township man has been charged after not one, but two hit-and-run crashes Thursday morning.
The Egg Harbor Township Police Department says the chain of events happened around 8:30 along Somers Point-Mays Landing Road.
They say 44-year-old Jason Marx of EHT was headed southbound on Somers Point-Mays Landing Road near Kathy Lane in a Jeep Liberty when he rear-ended a Mazda CX5 being driven by a 24-year-old woman, also from Egg Harbor Township.
Police say Marx failed to stop after this crash and he continued southbound. About a mile down the road, he was involved in a second rear-end collision.
In the second crash, Marx allegedly hit a Chevrolet Tahoe being driven by a 57-year-old man from EHT in the area of 1750 Somers Point-Mays Landing Rd.
Again, police say Marx fled the scene but his vehicle later broke down on the bridge over Patcong Creek just prior to entering Somers Point.
The driver of the Mazda in the first crash was not injured. The driver of the Tahoe suffered non-life-threatening injuries and was taken to an area hospital.
Marx was arrested for driving while impaired and then criminally charged for assault by auto.
Traffic was detoured around the scene for about an hour while police cleared the accidents.
The public is reminded that charges are accusations and all persons are considered innocent until proven guilty in a court of law.
The 29 Best Local South Jersey Restaurants as Determined by Locals
If you want to know where locals eat in South Jersey, this list will point you in the right direction.
14 Bizarre and Unique Landmarks that Define South Jersey
Chances are, you pass some of these landmarks so often that they no longer stand out as being a little bizarre, but for those not from the area, they might seem a little odd.