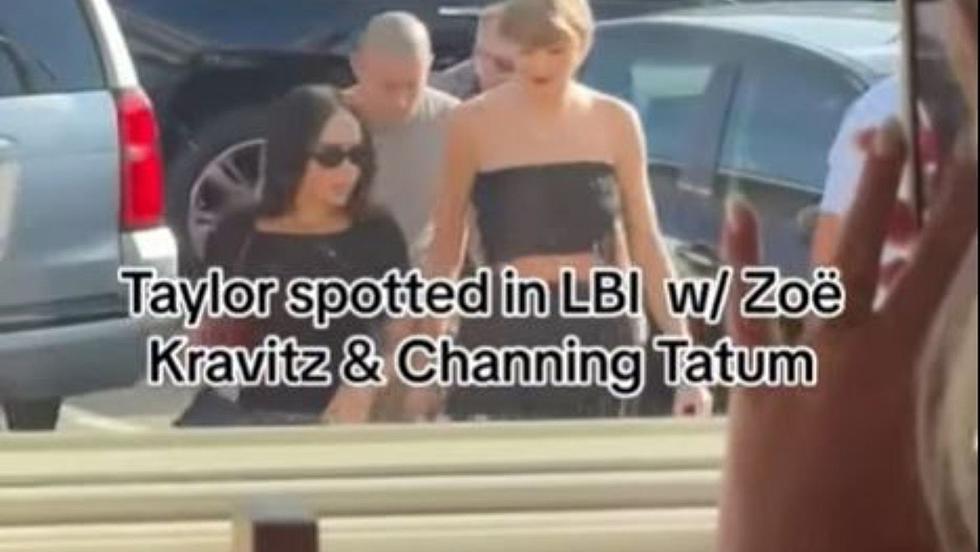 In Her Jersey Era: Taylor Swift Spotted at Long Beach Island, NJ Restaurant
AllTooWell13 via YouTube
Imagine, you go out to your favorite restaurant for dinner, and as you wait for your calamari appetizer and Yellow Tail Chardonnay, you notice a commotion near the front of the restaurant.
You look up and realize it's not the winners of the Beach Haven Pickle Ball tournament, and the fishing tournament was last week.  What's the commotion?
Apparently, Jack Antonoff, a Jersey native and singer, songwriter and producer, and Maggie Qualley will be tying the knot this weekend on Long Beach Island.  Just like any other wedding, the bride and groom are having rehearsal dinner this evening.
This rehearsal dinner is quite unlike any that you and I have attended.  Fans have spotted some of the guests as they arrived at The Black Whale, in Beach Haven this evening.
Among those spotted, Channing Tatum, Zoe Kravitz, and THE Taylor Swift.
The scene in front of the Black Whale is like a scene out of a movie.  As word got out, the crowd grew, and grew and grew.
Reaction to Swift's visit has pretty much been what you'd expect.  Huge crowds of admirers standing, phone in hand, waiting for a glimpse of their idol.
While most seem to be having fun with the celebrities on the island, others seem to take issue with the commotion.  Facebook poster, Taylor Fulton,
 Just because she's a celebrity doesn't mean she isn't entitled to her privacy. I think it's weird to just take pictures of someone, regardless if they're famous. Why do people get so invested in others lives. Strange.
Tomorrow's nuptials will be happening on the island as well.   Rumors have been flying about other celebrities who are expected to arrive.  Given the traffic situation on the island this year, one can imagine that getting around will be Delicate, and if you get angry, you just gotta Shake it Off..
The Ultimate List of the Best Taylor Swift Music Videos
These are Taylor Swift's Best Music Videos
28 SJ & Philly Concerts to Look Forward to in 2023
The 2023 concert calendar for the South Jersey and Philadelphia area is already FULL of superstars (with plenty more to come). Check out who's coming around this year.