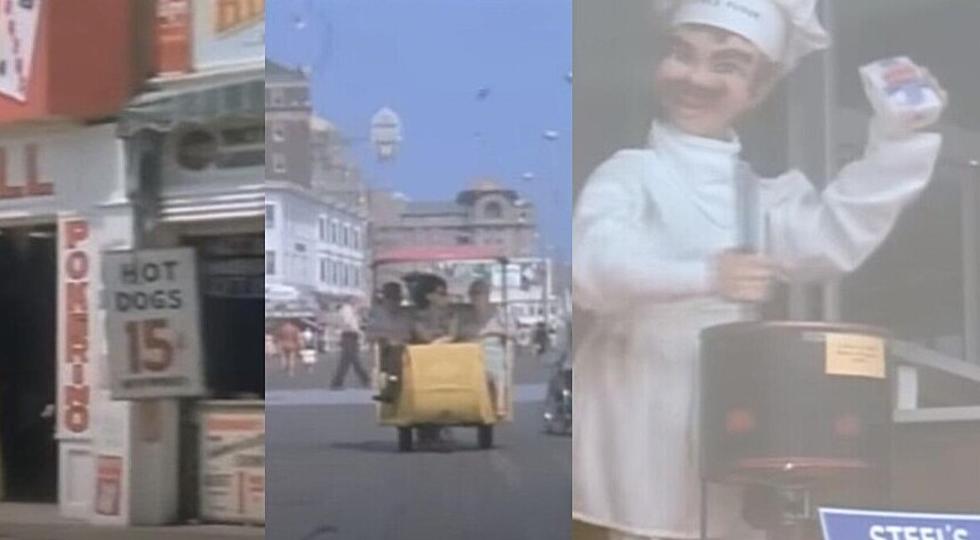 A Wonderful Visit Back to 1965 Atlantic City Boardwalk
YouTube/screenshots
Spend a few minutes returning to the Atlantic City Boardwalk almost six decades ago to see photos of what it was like in 1965.
What Was Atlantic City Like in 1965?
Atlantic City had gotten quite a bit of publicity in 1964 while hosting the Democratic National Convention which nominated Lyndon Johnson for president and Hubert Humphrey as vice president.
The convention and the press coverage it generated, however, showed the nation the economic decline of Atlantic City.
By the late 1960s, many of the resort's once-great hotels were suffering from high vacancy rates. Several of them would be demolished or converted to casino hotels in 1978 when gambling was legalized.
But, on the day these photos were taken, it looks like everyone was having a great time.
What Was Different on the Atlantic City Boardwalk in 1965?
From the look of the photos attached here, quite a bit. The fashions, the prices, the fads, and the technology. It was a different time, with many different stores and attractions.
1965 was 13 years before casino gambling and the Atlantic City Boardwalk was still basically a series of mom-and-pop shops.
There is the feeling of a simpler time in these pictures.
Where Did These Photos Come From?
These pictures are all still images taken from the YouTube video,  A Day in Atlantic City, 1965.
It is an excellent video.
Let's take a wonderful visit back to the 1965 Atlantic City Boardwalk.
A Wonderful Visit Back to 1965 Atlantic City Boardwalk
A Look Inside Island Waterpark at Showboat Resort
15 South Jersey Restaurants You Must Try This Summer