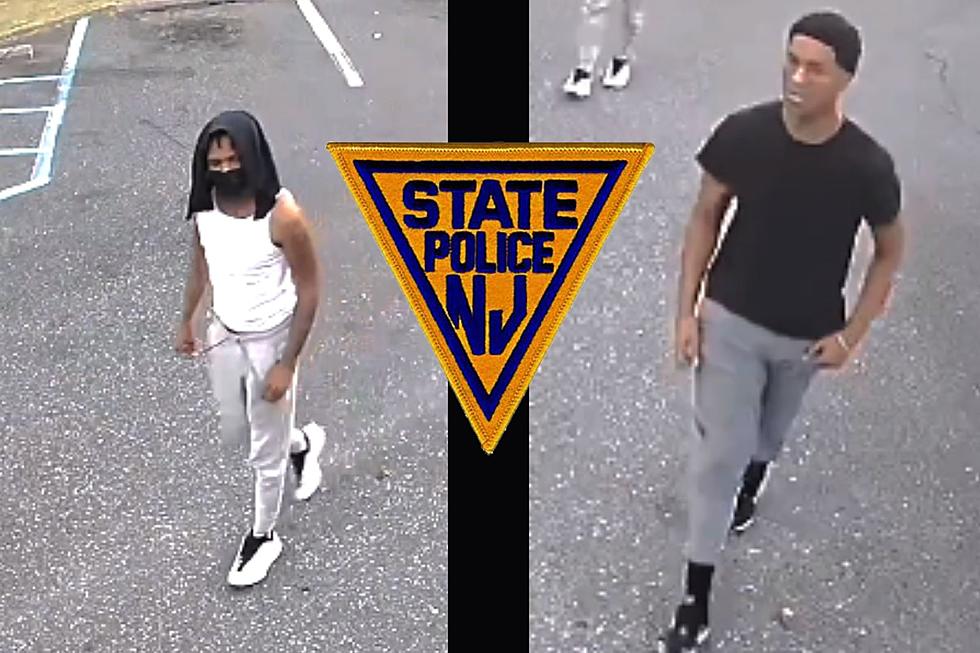 VIDEO: Help Police ID 2 Men Suspected Of Assault At Upper Deerfield Twp Rita's
@NJStatePolice via Instagram/Canva
Crime is everywhere these days, even in the small towns of South Jersey. That's why it's so important to help out law enforcement any way that we can.... when they ask for it, that is.
They're asking for South Jersey residents to take a good, hard look at some security footage that was taken outside of the Rita's Water Ice located in Upper Deerfield Township, Cumberland County. The New Jersey State Police shared the footage to their Instagram account in the hopes that somebody will recognize the two suspects in the video and come forward with positive identification.
Allegedly, these two people spotted in the video are responsible for assaulting not one, but two people outside of that specific Rita's location.
According to the caption under the video shared by police, the two were both spotted in Nissan Altima's, one white, one blue. The blue one, however, might be another vehicle. However, there have been claims that the blue vehicle did bear a resemblance to an Altima. At least there are a few pieces of information to go on here.
It's safe to say that it'll probably be easier for someone to identify the guy with the black t-shirt on. Since his face isn't covered, hopefully somebody familiar with him will come forward sooner rather than later.
If you or someone you know has any information regarding these people or the incident, you're encouraged to reach out to Trooper James Smith at New Jersey State Police Bridgeton Station Criminal Investigation Office (856-451-0101). Don't forget, you can also leave anonymous tips.
Source: Instagram
12 of The Most Annoying Pet Peeves About NJ Drivers!
Here's what we can't stand about New Jersey drivers, according to you! Anything to add to this list?
As Summer Ends, Locals Can Finally(!) Enjoy These NJ Shore Restaurants
Quick Last-minute Day Trips That Aren't Too Far From NJ
If you're looking for some summertime fun before the end of summer, check out these great regional attractions.