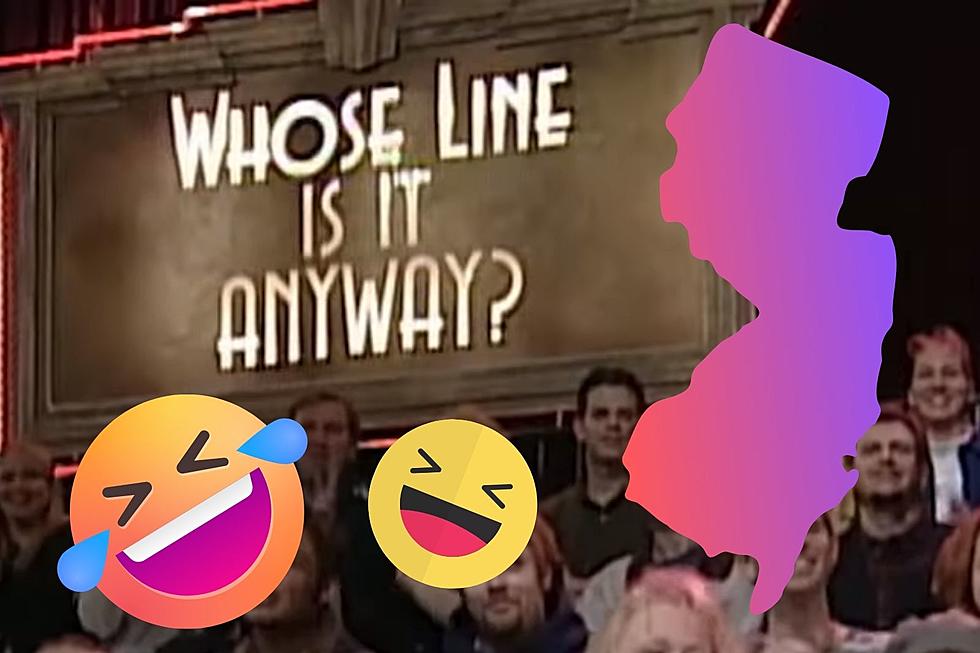 Whose Live Anyway tour comes to NJ this October 2023
Photo Credit: HBO Max via YouTube Screenshot with editing via Canva
New Jersey is full of great shows, and the fall of 2023 is no exception. From outdoor festivals to indoor shows, there's never any shortage of entertainment throughout The Great Garden State.
Even sporting events are huge for New Jersey. Most notably, the fall season marks the return of New Jersey's two football teams that only call themselves New York by name.
For outdoor activities, those are in full swing as well. Food festivals, for example, are back and bigger than ever and certainly worth checking out this season. Not to mention all of our great street fairs and festivals.
And let's not forget about the big "Sea Hear Now" festival that wrapped up this September, despite an angry ocean churning thanks to the hurricane offshore. If anything, it made the night just that much more memorable.
That's only a few examples as there are plenty of shows still on the way to enjoy at many of New Jersey's venues. And one of those shows just might make you laugh so hard that you'll end up tearing and turning red as a result.
Take "Whose Line Is It Anyway?" for example. Such a great improv show with a dedicated fanbase where anyone who loves to laugh would love to catch a performance of such comic genius.
Well, New Jersey, we've got good news. The team from "Whose Line Is It Anyway?" will be making a stop in New Jersey for a great performance this fall.
Yes, despite the TV show having reportedly filmed it's final season, a revival of sorts is hitting the stage under the name "Whose Live Anyway?"
Even if you haven't watched the TV show in a while, it'll still be amazing to see it in person. And who knows? Maybe they'll even pull you out of the studio audience to participate?
I remember when the show first premiered with original host Drew Carrey. Watching all of them accumulate those points for absolutely nothing and doing their improv in the process was incredibly entertaining.
And there's even more good news. Some of the comics from the early days will also be a part of this show, so it's definitely worth it for a great night of laughs.
Trust me. If you're a fan of the show, or was a fan of the earlier seasons, then this is something you'll certainly want to check out.
"Whose Live Anyway?" is coming to the New Jersey Performing Arts Center on Friday, October 13, 2023. And honestly, there's no better time of year for such an epic show.
Just picture that talented team together on the NJPAC stage doing their thing as if you were watching them at home on your own TV. You'll definitely be laughing so hard that your face will start to hurt... and that's a good thing.
But wait, it get's even better. If you wanted to have an encore presentation, or can't make the October 13 date, there's another show happening right here in New Jersey.
The "Whose Live Anyway?" team will take their show to the Count Basie Center for the Arts in Red Bank, NJ, on October 15, 2023, for another epic night of laughs.
Both shows will be 90 minutes long and feature the same improv comics you've grown to know from the original TV show. And seriously, how amazing is it that we get to have two performances take place right here in The Garden State?
As of now, these are the only two New Jersey locations that are part of the "Whose Live Anyway?" tour, so make sure you don't miss out while they're in town.
For the Newark performance, click here to learn more about how to get your tickets for the show at the NJPAC on October 13, 2023. Showtime is 8 P.M.
And for the Red Bank performance, click here to learn more about how to get your tickets for the show at Count Basie Center for the Arts on October 15, 2023. Showtime is 7 P.M.
NJ street fairs return for the 2023 fall season
All New Jersey street fairs are listed in date order. Please note that some dates may have passed for the fall season.
Spirit Halloween is back! Here's every NJ location for 2023
Most locations are open by the end of September but check ahead before heading out. Click/tap on the links for each location for more info.
The above post reflects the thoughts and observations of New Jersey 101.5 Sunday morning host Mike Brant. Any opinions expressed are his own.