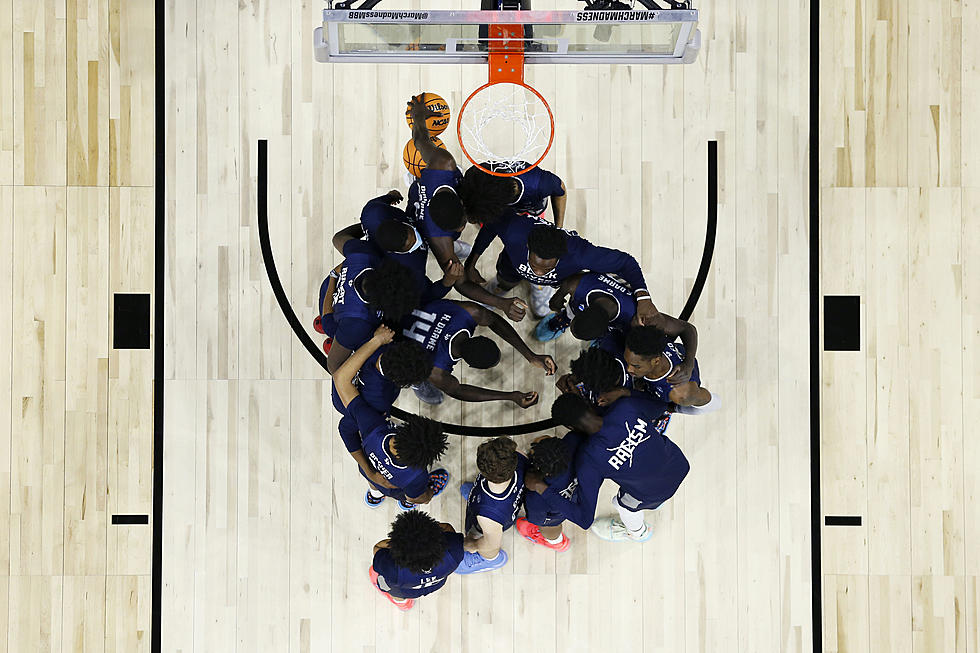 New Jersey fines PointsBet for 3 different types of sports betting violations
FILE - Saint Peter's players huddle before the second half of a college basketball game against Purdue in the Sweet 16 round of the NCAA tournament, Friday, March 25, 2022, in Philadelphia. (AP Photo/Chris Szagola, File)
ATLANTIC CITY — The online sports betting company PointsBet committed three different types of violations of New Jersey sports betting laws, according to gambling regulators who fined the company $25,000.
The fine was imposed on Aug. 23, but details of the case were not released by the New Jersey Attorney General's Office until Tuesday, nearly two weeks after The Associated Press requested them.
According to a posting on the web site of the state Division of Gaming Enforcement, the agency reached a settlement with PointsBet under which the Denver-based company was to pay a $25,000 fine.
PointsBet declined comment on Wednesday.
One aspect of the fine involved the company accepting so-called "pre-match" bets in August 2021 on games that had already begun. All five bets came from one customer, who wagered $13,500 and received $28,275.
After discovering the error, the bets were voided and the money from the customer's initial bets was returned, according to the gaming enforcement division.
The company told regulators "that it did not have an automated process in place to review the accuracy and timeliness of published markets," according to the division.
"PointsBet stated that the 'overwhelming' number of matches offered through PointsBet made it 'unrealistic' to check and verify each event and the market offered for wagering," the division wrote in a document outlining the charges against the company.
The division added that PointsBet attributed the problem to "an unresolved communication issue" between itself and a third party data feed provider.
PointsBet also accepted bets on March 25, 2022, on the St. Peter's men's basketball team, an underdog team which was on a legendary "Cinderella" roll through the NCAA tournament, but which was ineligible to be bet on in New Jersey. The market for St. Peter's bets was live for 55 minutes and two people placed bets, totaling $60. Both were canceled.
PointsBet blamed human error for the mistake, according to the gaming enforcement division.
On Oct. 29, 2021, the company offered bets on a "League Of Legends" esports competition in which a player on one of the teams was 17 years old, under the legal minimum age of 18.
It took four bets totaling $1,225, but later voided them. The company told regulators it did not check the age of competitors before listing the video game event on its web site for betting, but said it has since added a process to do so.
(Copyright 2023 The Associated Press. All rights reserved. This material may not be published, broadcast, rewritten or redistributed without permission)